February 7, 2018
Gultoo Kannada Song Lyrics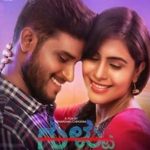 Gultoo Kannada Song Lyrics: Gultoo is an upcoming 2018 Kannada movie, written and directed by debutant Janardhan Chikkanna. Gultoo features Naveen Shankar, Sonu Gowda, Avinash, Dhananjay(Dhanu), Rangayana Raghu and others. Divo is the music label of this movie.
All songs of the movie were composed by Amit Anand with lyrics penned by Anoop Ramaswamy Kashyap, Kiran Kaverappa and Jayanth Kaikini. Gultoo Songs were rendered by Saindhavi, Deepak Doddera, Raghu Dixit, Ankna Arockiam, Eesha Suchi, Supriya Lohith, Raghuram, Jasmine Munns, Amit Anand.
Check Out The Lyrics Here..
Saalaagi Alegalu Kai Beesi Lyrics
Movie: Gultoo [2018]
Music Label: Divo
Music: Amit Anand
Lyrics: Anoop Ramaswamy Kashyap
Singers: Saindhavi, Deepak Doddera
VTU We Really Love You Lyrics
Movie: Gultoo [2018]
Music Label: Divo
Music: Amit Anand
Lyrics: Kiran Kaverappa
Singers: Raghu Dixit, Ankna Arockiam
Neenondu Ashcharya Lyrics
Movie: Gultoo [2018]
Music Label: Divo
Music: Amit Anand
Lyrics: Jayanth Kaikini
Singers: Eesha Suchi, Deepak Doddera
Kadalaache Lyrics
Movie: Gultoo [2017]
Music Label: Divo
Music: Amit Anand
Lyrics: Anoop Ramaswamy Kashyap
Singers: Supriya Lohith, Raghuram
Kaanada Preethi Lyrics
Movie: Gultoo [2017]
Music Label: Divo
Music: Amit Anand
Lyrics: Anoop Ramaswamy Kashyap
Singers: Jasmine Munns, Amit Anand
Comments
comments