November 4, 2017
Hennige Thali Lyrics
Hennige Thali Lyrics : Hennige Thali is a song from the 1990 Kannada movie Shruthi, directed and produced by Dwarakish. The film was a remake of Tamil film Pudhu Vasantham. This movie features Sunil, Shruti, Indudhar, Honnavalli Krishna, Srivatsa, Dileep, Mandeep Roy, Vaishali Kasaravalli, Srinath and others. Lahari Music was the music label of this movie. This song was composed by S. A. Rajkumar with lyrics penned by Chi. Udaya Shankar. Hennige Thali was rendered by S. P. Balasubrahmanyam.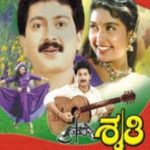 Hennige Thali Lyrics
Movie: Shruthi [1990]
Music Label: Lahari Music
Music: S. A. Rajkumar
Lyrics: Chi. Udaya Shankar
Singer: S. P. Balasubrahmanyam
Check out the lyrics here..
Hennige Thali Thali Namagella Jolly Jolly
Amele Laali Laali Endu Haadode
Hennige Thali Thali Namagella Jolly Jolly
Amele Laali Laali Endu Haadode
Maduve Yoga Bandaythu Kanasu Eega Nijavaythu
Avala Baalu Jenaythu Namage Habba Bandaythu
Innenu Namaginnenu Sangeetha Seri Haadu
Hennige Thali Thali Namagella Jolly Jolly
Amele Laali Laali Endu Haadode
Ulolo Aayi
Kaalada Veshada Maathe Illa
Jaathiya Bhasheya Bedhavilla
Preethiya Soliso Shakthi Illa
Devaru Madida Modi Ella
Neenu Shrutiya Serisu Nanna Haadige
Aduve Namma Kaanike Maduve Hennige
Neenu Shrutiya Serisu Nanna Haadige
Aduve Namma Kaanike Maduve Hennige
Endu Heege Haayagi Baalali
Baalu Ondu Uyyaleyagali
Hennige Thali Thali Namagella Jolly Jolly
Amele Laali Laali Endu Haadode
Hosa Badukinda Namma Hennina Baale Bangara
Hennu Heththora Manadalli Balu Bhara
Intha Cheluvada Hudugi Doora Hoda Melinnu
Bari Kanneere Allave Innenu
Jeevana Heegene Idu Noduva Kathe Thane
Yaare Baralilli Idu Ellara Haadene
Hennige Thali Thali Namagella Jolly Jolly
Amele Laali Laali Endu Haadode
Maduve Yoga Bandaythu Kanasu Eega Nijavaythu
Avala Baalu Jenaythu Namage Habba Bandaythu
Hey Shivappa Hey Thimmappa Banniri Seri Haadona
Hennige Thali Thali Namagella Jolly Jolly
Amele Laali Laali Endu Haadode
Comments
comments