November 27, 2017
Olumeya Kavya Lyrics
Olumeya Kavya Lyrics: Olumeya Kavya is a song from the 1995 Kannada movie Kavya, directed and co-produced by Kodlu Ramakrishna and based on the novel written by Vijaya Thandavamurthy and Ramakrishna himself. Kavya features Ramkumar, Sudharani, Sithara, Kalyan Kumar, Ramakrishna, Gorur Venkatram, Girija Lokesh and others. This song was composed by Sadhu Kokila with lyrics penned by Doddarange Gowda. Olumeya Kavya was rendered by Rajesh Krishnan and K. S. Chithra.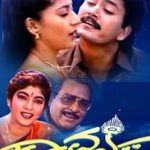 Olumeya Kavya Lyrics
Movie: Kavya [1995]
Music Label: Akash Audio
Music: Sadhu Kokila
Lyrics: Doddarange Gowda
Singers: Rajesh Krishnan, K. S. Chithra
Check out the lyrics here..
Olumeya Kaavya Neenu Kaviyu Naanu Haaduvaga
Cheluvina Raaga Thana Kandide Olavina Jeeva Bhaava Thumbide
Olumeya Kaavya Naanu Kaviyu Neenu Haaduvaga
Cheluvina Raaga Thana Kandide Olavina Jeeva Bhaava Thumbide
Naguva Naliva Nammee Baduku
Cheluvina Raaga Thana Kandide Olavina Jeeva Bhaava Thumbide
Baala Lokada Bedagi Bangaariye Badukinali Kavithe Ee Preethi
Raaga Thaanada Rasika Roovaariye Nudiythide Ruthumaana Preethi
Muththagi Baa Mandaarave Hagalu Irulu Oliyithu Koodi Oo Oo Ooo
Olumeya Kaavya Neenu Kaviyu Naanu Haaduvaga
Cheluvina Raaga Thana Kandide Olavina Jeeva Bhaava Thumbide
Ninna Maathu Geetheyanthe Maduravaagi
Nanna Hrudaya Meetuthide Veeneyaagi
Ninna Sneha Nanna Preethi Bayasuvaaga
Nanna Hrudaya Hakkiyaythu Sarasa Sanga
Ee Jeevana Romaanchana Nimisha Nimisha
Harushava Needi Oo Oo Ooo
Olumeya Kaavya Naanu Kaviyu Neenu Haaduvaga
Cheluvina Raaga Thana Kandide Olavina Jeeva Bhaava Thumbide
Olumeya Kaavya Neenu Kaviyu Naanu Haaduvaga
Cheluvina Raaga Thana Kandide Olavina Jeeva Bhaava Thumbide
Naguva Naliva Nammee Baduku
Cheluvina Raaga Thana Kandide Olavina Jeeva Bhaava Thumbide
Comments
comments