November 1, 2017
Thabbalige Ee Thabbaliya Lyrics
Thabbalige Ee Thabbaliya Lyrics: Thabbalige Ee Thabbaliya is a song from the 1996 Kannada movie Karpoorada Gombe, written and directed by S. Mahendar. Karpoorada Gombe features Ramesh Aravind, Shruti and Shwetha, Sharan, Lokesh, Srinivasa Murthy, Doddanna, Rekha Das, Ashalatha, Vanishree, Master Anand and others. Lahari Music is the music label of this movie. This song was composed and written by Hamsalekha. Thabbalige Ee Thabbaliya was rendered by K. S. Chithra.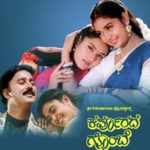 Thabbalige Ee Thabbaliya Lyrics
Movie: Karpoorada Gombe [1996]
Music Label: Lahari Music
Music: Hamsalekha
Lyrics: Hamsalekha
Singer: K. S. Chithra
Check out the lyrics here..
Thabbalige Ee Thabbaliya Thavaride Yaakaluveye
Thabbalige Ee Thabbaliya Naguvide Yaakaluveye
Thabbalige Ee Thabbaliya Thavaride Yaakaluveye
Nannaya Preethiya
Hakki Manavoliside Dooradoora Kaliside
Ninnaya Preethiya
Hakkige Suddi Thalupisi Tharo Hore Horeside
Hagala Kalisiruve Naa Irula Olagiruve
Belaku Barovaregu Naa Ninna Jothe Iruve
Thabbalige Ee Thabbaliya Thavaride Yaakaluveye
Thabbalige Ee Thabbaliya Naguvide Yaakaluveye
Enide Innenide
Ninna Bittu Enide Neene Badukaagide
Karulina Gelathiye
Thaayillada Thavarige Akka Thane Divige
Kannu Neenamma Reppe Naanamma
Ninna Kannoreso Thaayi Naanamma
Thabbalige Ee Thabbaliya Thavaride Yaakaluveye
Thabbalige Ee Thabbaliya Naguvide Yaakaluveye
Thabbalige Ee Thabbaliya Thavaride Yaakaluveye
Thabbalige Ee Thabbaliya Naguvide Yaakaluveye
Jo Jo Jojo Laali Jo Jo Jojo
Jo Jo Jojo Laali Jo Jo Jojo
Saavina Seragali
Ello Ondu Eleyide Baalu Endo Seledide
Bhoomigu Baaligu
Agochara Nantide Thudadaru Antide
Saave Nijavilli Guttenu Bantilli
Naavu Nepavilli Rattayitho Illi
Thabbalige Ee Thabbaliya Thavaride Yaakaluveye
Thabbalige Ee Thabbaliya Naguvide Yaakaluveye
Jo Jo Jojo Laali Jo Jo Jojo
Jo Jo Jojo Laali Jo Jo Jojo
Comments
comments