October 21, 2017
Vajra Song Lyrics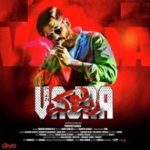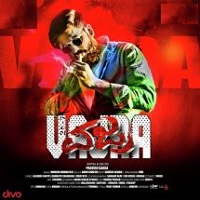 Vajra Song Lyrics: Vajra is an upcoming 2017 Kannada movie, written and directed by Praveen Ganga. Vajra features Praveen Ganga, Shushmitha Gopinath, Balarajwadi, Giri Dineeshand others. Haadio is the music label of this movie. Songs were composed by Monish Kumar M.K with lyrics written by Hidayath, Alemaari Santhu and Ramnath Shanbhag.
Songs were rendered by Vijay Yesudas, Santosh Hariharan, Ananya Bhat, Shashank Sheshagiri, Anand Aravindakshan, Eesha Suchi, Siyad, Prithvi Bharadwaj.
Check out the lyrics here..
Naa Iruva Lyrics
Movie: Vajra
Music On: Haadio
Music: Monish Kumar M.K
Lyrics: Ramnath Shanbhag
Singers: Anand Aravindakshan, Eesha Suchi
Hosathara Lyrics
Movie: Vajra
Music On: Haadio
Music: Monish Kumar M.K
Lyrics: Ramnath Shanbhag
Singers: Siyad, Prithvi Bharadwaj
Pyaari Pyaari Lyrics
Movie: Vajra
Music On: Haadio
Music: Monish Kumar M.K
Lyrics: Alemaari Santhu
Singer: Shashank Sheshagiri
You Know What Lyrics
Movie: Vajra
Music On: Haadio
Music: Monish Kumar M.K
Lyrics: Alemaari Santhu
Singers: Santosh Hariharan, Ananya Bhat
Thiliyadha Lyrics
Movie: Vajra
Music On: Haadio
Music: Monish Kumar M.K
Lyrics: Hidayath
Singer: Vijay Yesudas
Comments
comments