November 27, 2017
Vandane Vandane Lyrics
Vandane Vandane Lyrics: Vandane Vandane is a song from the 1995 Kannada movie Kavya, directed and co-produced by Kodlu Ramakrishna and based on the novel written by Vijaya Thandavamurthy and Ramakrishna himself. Kavya features Ramkumar, Sudharani, Sithara, Kalyan Kumar, Ramakrishna, Gorur Venkatram, Girija Lokesh and others. This song was composed by Sadhu Kokila with lyrics penned by Doddarange Gowda. Vandane Vandane was rendered by S. P. Balasubrahmanyam.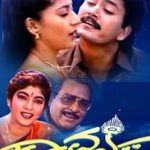 Vandane Vandane Lyrics
Movie: Kavya [1995]
Music Label: Akash Audio
Music: Sadhu Kokila
Lyrics: Doddarange Gowda
Singer: S. P. Balasubrahmanyam
Check out the lyrics here..
Vandane Vandane Saavira Vandane
Saadhane Thorida Jaanege
Geluvina Bangarige Sobagina Singaarige
Vandane Vandane Vandane
Vandane Vandane Saavira Vandane
Saadhane Thorida Jaanege
Geluvina Bangarige Sobagina Singaarige
Vandane Vandane Vandane
Neelambarada Beldingalali Thelaaduthiro Soundharyavu Neene
Rangeriruva Hoodotadali Thoogaduthiro Mandaaravu Neene
Neelambarada Beldingalali Thelaaduthiro Soundharyavu Neene
Rangeriruva Hoodotadali Thoogaduthiro Mandaaravu Neene
Mohaangane Neeenuuu Aa Aa Aa
Raagaankitha Naanu Oo Shobane Neelanjane Abhivandane
Vandane Vandane Saavira Vandane
Saadhane Thorida Jaanege
Geluvina Bangarige Sobagina Singaarige
Vandane Vandane Vandane
Kaartheeka Siri Devaalayadi Olaaduthiro Deepaanjaliyu Neene
Brundavanada Kaaranjiyali Nalidaaduthiro Nruthyanganeyu Neene
Kaartheeka Siri Devaalayadi Olaaduthiro Deepaanjaliyu Neene
Brundavanada Kaaranjiyali Nalidaaduthiro Nruthyanganeyu Neene
Siri Youvvane Neenu Aa Aa Aa
Abhimaaniyu Naanuu Oo Shobane Premaangane Abhivandane
Vandane Vandane Saavira Vandane
Saadhane Thorida Jaanege
Geluvina Bangarige Sobagina Singaarige
Vandane Vandane Vandane
Comments
comments