March 14, 2018
Yuga Yugaadi Kaledaru Lyrics
Yuga Yugaadi Kaledaru Lyrics: Yuga Yugaadi Kaledaru is a song from the 1963 Kannada movie Kulavadhu, directed by T. V. Singh Takur. The film was produced by A C Narasimha Murthy & Friends under the banner Shilashree Productions. The movie was based on the Kannada Novel of the same name by noted writer Krishnamurthy Puranika. Kulavadhu features Dr. Rajkumar, Balakrishna, K. S. Ashwath, Narasimharaju, Leelavathi, B. Jayashree, Venkatasubbaiah, Ashwath Narayana, Aadishesh, Shenoy, Kuppuraj, Raman, Bhujanga Rao, Basappa and others.
Saregama was the music label of this movie. This song was composed by G. K. Venkatesh with lyrics of DR. Bendre. Yuga Yugaadi Kaledaru was rendered by P. B. Srinivas.
Yuga Yugaadi Kaledaru is a timeless festival classic, which has become a household Ugadhi song in Karnataka. This song takes a center stage in the Ugadhi festival season. Yugadi or Ugadi is a festival which marks New Year's Day in Karnataka and few other parts of India. Lovely composition by G. K. Venkatesh using the poem of the great poet Da Ra Bendre. beautifully rendered by Janakiyamma.
Dattatreya Ramachandra Bendre also Known as Da Ra Bendre is famous poet of Kannada Literature. In 1964, He was awarded Jnanapita for poetry collection Naaku Thanti. Some of his notable Poetry collections are Gari, Sakheegeeta, Uyyale, Nadaleel, Mugila Mallige and so on. Kannada music world has used his poems in lot of songs thus producing some great songs for Kannada music lovers.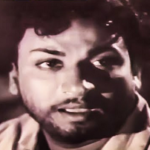 Yuga Yugaadi Kaledaro Lyrics
Movie: Kulavadhu [1963]
Music Label: Saregama
Music: G. K. Venkatesh
Singer: S. Janaki
Lyrics: DR. Bendre
Check out the lyrics here..
Yuga Yugadi Kaledaru Yugadi Marali Baruthide
Yuga Yugadi Kaledaru Yugadi Marali Baruthide
Hosa Varushake Hosa Harushava
Hosathu Hosathu Tharuthide
Yuga Yugadi Kaledaru Yugadi Marali Baruthide
Hosa Varushake Hosa Harushava
Hosathu Hosathu Tharuthide
Hosathu Hosathu Tharuthide
Honge Hoova Thongalalli
Bhrungada Sangeetha Keli
Honge Hoova Thongalalli
Bhrungada Sangeetha Keli
Maththe Kela Baruthide
Bevina Kahi Balinali
Hoovina Nasugampu Soosi
Jeevakaleya Tharuthide
Yuga Yugadi Kaledaru Yugadi Marali Baruthide
Hosa Varushake Hosa Harushava
Hosathu Hosathu Tharuthide
Varushakondu Hosathu Janma
Harushakondu Hosathu Neleyu
Varushakondu Hosathu Janma
Harushakondu Hosathu Neleyu
Akhila Jeevajaathake
Onde Ondu Janmadali
Onde Balya Onde Hareya
Namagadashte Yethako
Yuga Yugadi Kaledaru Yugadi Marali Baruthide
Hosa Varushake Hosa Harushava
Hosathu Hosathu Tharuthide
Niddegomme Nithya Marana
Yedda Sala Naveena Janana
Namage Yeke Baradu
Yele Sanathkumara Deva
Yele Sahasi Chiranjeevi
Ninage Leele Seradu
Yuga Yugaadi Kaledaru Yugaadi Marali Baruthide
Hosa Varushake Hosa Harushava Hosathu Hosathu Tharuthide
Comments
comments