January 2, 2023
Malikappuram Movie Cast & Crew, Trailer, Release Date
Malikappuram Movie Cast & Crew, Trailer, Release Date, Review: Malikappuram is a Malayalam movie directed by Vishnu Sasi Shankar and written by Abhilash Pillai. The film was produced by Neeta Pinto and Priya Venu under the banner Kavya Film Company,  and Aan Mega Media.
Malikappuram Movie Cast & Crew
Malikappuram Malayalam Movie features Unni Mukundan, Alphy Panjikaran, Deva Nandha, Renji Panicker, Manoj K. Jayan, Saiju Kurup, Sreepath, Thushara Pillai, T.G. Ravi, Sampath Ram, Manohari Joy, Ramesh Pisharody, and others.
Music director Ranjin Raj, Cinematographer Vishnu Narayanan, Editor Vishnu Sasi Shankar, Art Directior Kollam Suresh, Costume Designer Anil Chemboor, Make up artist Jithu Payyannur, Production controller Sanjay Padiyoor, and others.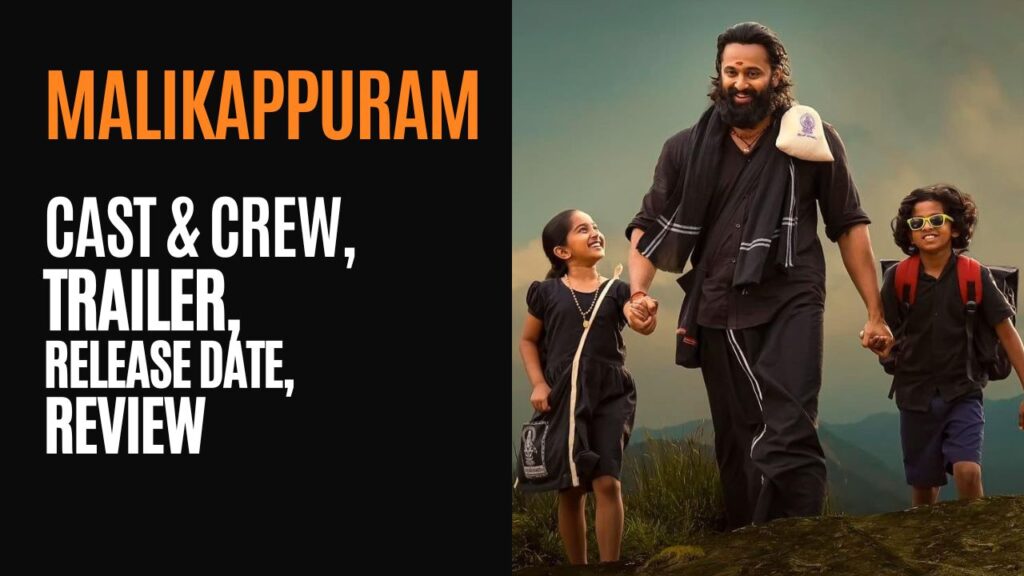 Malikappuram Movie Release Date
Malikappuram Malayalam Movie was released in India on 30 December 2022 and the film is scheduled to release in United Arab Emirates on 6 January 2023.
Malikappuram Movie Story
An 8-year-old girl Kalyani hears about Sabarimala through her grandmother's story. An insatiable desire arises to visit Sabarimala and visit Lord Ayyappa. The story of 'Malikappuram' revolves around the events that take place when she leaves with his friend to temple.
Malikappuram Songs
Malikappuram Movie songs were composed by music director Ranjin Raj and lyrics were penned by Santhosh Varma and Konnakathu Janaki Amma. The film has 4 songs sung by singers Anthony Daasan, Madhu Balakrishnan, Prakash Puthur, and Ranjin Raj.
Malikappuram Trailer
Malikappuram Review
The highlight of this movie is the line 'God will come in human form with the devotee'. The director has meticulously depicted how the grandmother tells the child about Ayyappa Swamy, and through that the 8-year-old girl has a strong desire to go to Sabarimala, and the girl takes a risk for it.
In the second part, Unni Mukundan has given a superb performance. Unni Mukundan's fight scenes in 'Malikappuram' are amazing especially the climax fight sequence. Children's performances are heartwarming.
Malikappuram [2022] Songs List
Ayyappan – Intro
Singers: Ranjin Raj
Lyricist: Santhosh Varma
Kaliyuga
Singers: Ranjin Raj
Lyricist: Santhosh Varma
Ganapathi Thunayaruluka
Singers: Anthony Daasan, Madhu Balakrishnan
Lyricist: Santhosh Varma
Harivarasanam
Singers: Prakash Puthur
Lyricist: Konnakathu Janaki Amma
Comments
comments