March 5, 2020
Aakashada Neeliyalli Song Lyrics | GS Shivarudrappa | Kannada Bhavageethegalu
Aakashada Neeliyalli Song Lyrics | GS Shivarudrappa | Kannada Bhavageethegalu: Aakashada Neeliyalli is a famous Kannada Bhavageethe song written by Popular Kannada poet Rashtrakavi [Poet Laureate] G. S. Shivarudrappa. Many of his poems were made into songs in movies and Private Albums by various composers and singers like C Ashwath, Raju Ananthaswamy, Chinmay Athreyas, Ratnamala Prakash, B R Chaya, Malathi Sharma, Pancham Halibandi and various other artists.
Aakashada Neeliyalli Song was composed and rendered by one of the most celebrated Kannada musician C. Ashwath. The combination of C. Ashwath and G. S. Shivarudrappa had produced some of the unforgettable songs and their contribution to the world of Kannada Bhavageethe is immense.
Aakashada Neeliyalli Chandra Thaare Thottilalli is about Women. It has beautiful and meaningful lyrics. The composition and rendering of C Ashwath is as always magical. On the occasion of Women's Day, we feel this is the perfect tribute to all the women who made our life what it is. we take this opportunity thank all women and their contribution to this world.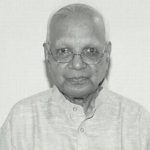 Song: Aakashada Neeliyalli
Lyrics: G. S. Shivarudrappa
Music: C. Ashwath
Singer: C. Ashwath
Genre: Bhavageethegalu
Language: Kannada
Check out the lyrics of Aakashada Neeliyalli song here..
Aakashada Neeliyalli
Chandra Thaare Thottilalli
Aakashada Neeliyalli
Chandra Thaare Thottilalli
Belakanittu Thoogidaake
Belakanittu Thoogidaake
Ninage Bere Hesaru Beke
Ninage Bere Hesaru Beke
Sthree Endare Ashte Saake
Sthree Endare Ashte Saake
Hasira Utta Bettagalali
Mole Haalina Holeya Ilisi
Hasira Utta Bettagalali
Mole Haalina Holeya Ilisi
Bayala Hasira Nagisidaake
Bayala Hasira Nagisidaake
Ninange Bere Hesaru Beke
Ninange Bere Hesaru Beke
Stree Endare Ashte Saake
Stree Endare Ashte Saake
Maragida Hoo Mungurulanu
Thangaliya Beralu Savari..
Maragida Hoo Mungurulanu
Thangaliya Beralu Savari..
Hakki Gilaki Hidisidaake
Hakki Gilaki Hidisidaake
Ninange Bere Hesaru Beke
Ninange Bere Hesaru Beke
Sthri Endare Ashte Saake
Sthri Endare Ashte Saake
Mane Maneyali Deepa Mudisi
Hoththu Hoththige Anna Unisi
Mane Maneyali Deepa Mudisi
Hoththu Hoththige Anna Unisi
Thande Maguva Thabbidaake
Thande Maguva Thabbidaake
Ninange Bere Hesaru Beke
Ninange Bere Hesaru Beke
Sthree Endare Ashte Saake
Sthree Endare Ashte Saake
List of G. S. Shivarudrappa Kannada Bhavageethegalu
1. Ello Hudukide Illada Devara
2. Ede Tumbi Hadidenu
3. Kaanada Kadalige
4. Aakaashada Neeliyalli
5. Haadu Haleyadadarenu
6. Vedaanthi Helidanu
7. Yaavudee Pravaahavu
8. Deepavirada Daariyalli
9. Sadaa Huyyuva Male
10. Mungaarina Abhishekake
11. Idaava Raaga Mathe
12. Navodayada Kirana Leele
13. Aa Kanasina Murthy
14. Sanje Baanachinalli
15. Vasantha Mooduvudendige
16. Neenu Mugilu Naanu Nela
17. Hariyithenu
18. Ninnolage Neeniru
19. Neerina Bharake
---
Search Terms
kannada bhavageethe , kannada bhavageethe lyrics, kannada bhavageethe song, gs shivarudrappa bhavageethe, gs shivarudrappa bhavageethe songs in kannada, gs shivarudrappa bhavageethe songs in kannada lyrics, gs shivarudrappa bhavageethe in kannada, gs shivarudrappa, gs shivarudrappa information in kannada, gs shivarudrappa navara bhavaheethegalu in kannada, gs shivarudrappa images, gs shivarudrappa photo, gs shivarudrappa kavana, gs shivarudrappa books, gs shivarudrappa quotes, gs shivarudrappa peoms in kannada pdf, gs shivarudrappa father and mother name, c ashwath, c ashwath songs, c ashwath bhavageethegalu, c ashwath hits, c ashwath sad songs, c ashwath aura, c ashwath olithu madu manushya, c ashwath auditorium
Comments
comments