August 8, 2017
My Favorite Bollywood Songs | Part 1
My Favorite Bollywood Songs | Part 1
You know there's a saying – Everybody loves music and if someone doesn't enjoy music irrespective of the genre – there has to be some serious issues with him!!!
I love our Bollywood songs and lyrics or should I say LOVED?! I think I stopped appreciating the music long back, right now all the songs I hear from Bollywood are some remix soulless versions.
But, there was a time – a golden time when Bollywood songs and music were so good it used to be on repeat.
Let's see some of the songs which still make my heart skip a beat.
1. Tere Liye – Veer Zaara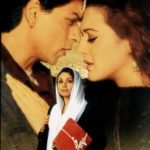 When it comes to the soundtrack of Veer Zaara, all the songs are marvellous. They are so melodious it soothes the soul! My favourite track from Veer Zaara is Tere Liye, sung by legendary singer Lata Mangeshkar and Roop Kumar Rathod. The music is based on old compositions created by Late Madan Mohan which was later revised by his son Sanjeev Kohli. The song is penned by Javed Akhtar.
I really don't have to say anything much when it comes to this song!
It's self-explanatory. The nightingale voice of Lata ji, soulful music and brilliant performance by the actors Shah Rukh Khan and Priety Zinta is a treat to music and cine lovers.
I must say, Yash Chopra did have a brilliant music sense!!!!
2. Saathiya Tune Kya Kiya – Love
This song is from the movie Love featuring Salman Khan and Revathi. The music was composed by Anand-Milind. You know there are some films which wouldn't have made a name if it wasn't for songs? Love movie also falls under the same category. People still remember this film's one particular song "Saathiya Tune Kya Kiya" sung by S.P. Balasubramanyam and K S Chitra.
All the 90s kids would have heard this song and have fallen in love with it!
It's your Pehla pyaar wala song and I bet you couldn't stop humming it!
3. Do Dil Mill Rahe Hai – Pardes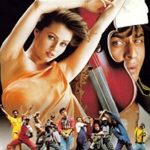 The song "Do dil mil rahe hai" is from the movie "Pardes" directed by Subhash Ghai. The music was composed by the duo Nadeem Shravan and lyrics was penned by Anand Bakshi. The song was sung by Kumar Sanu.
There are very few directors who not only has good sense in direction and story telling but also has a good sense of music! Subhash Ghai is one amongst them. I am a huge fan of SRK and Sanuji. This combination itself is enough to make this one of my favorite songs! Apart from them, we have to appreciate the way the song is picturised.
4. Kabhi Khusboo – Saaya
O…kay it's very tough for me to just talk about one song from the movie Saaya. I love all the songs from this film, but this Ghazal "Kabhi Khusboo" composed by Anu Malik just pulls my heart strings every damn time. The lyrics was penned by Sayeed Quadri and was sung by K.K. The song is basically about a lover yearning for dead wife and the lyrics and BG score is so awesome, one cannot stop from singing along.
5. Nahin Saamne – Taal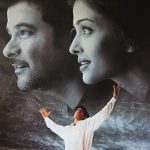 Can anything go wrong when it comes to the combination of A.R. Rahman and Subhash Ghai?
Each and every song from this film Taal is out of the world. It was a musical blockbuster at the time of its release. It's difficult to choose just one. Nahin Saamne sung by Hariharan holds a special place in my heart. I have difficulty with falling asleep and this is my lullaby from past 5 years! Every night this song is on loop and only then I can Sleep.
The magical voice of Hariharan and the soothing music really does wonders!
6. Mujhe Raat Din – Sangharsh
The jaan of the film Sangharsh are the songs "Mujhe raat din" and "Pehli Pehli Baar Baliye" sung by Sonu Nigam. Sonu Nigam is one singer out there who can make the listener shed tears or make them fall in love with just his voice! The lyrics is penned by Sameer.
This song can soothe your body and soul after a tedious work!
7. Yeh Jo Desh Hai Tera – Swades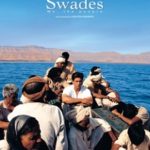 I'm more in love with the instrument Shehnai used in the song "Yeh jo desh hai tera" than the lyrics or my favorite A.R. Rahman. Man, that Shehnai instrument is the soul of this whole song and who ever played that instrument I bow to you! Every single time I listen to this song, I get goose bumps.
A.R. has yet again proved that he is a master when it comes to delivering a soulful song. How can one forget his voice when he sings "Swades hai tera!"
8. Masha-Allah – Saawariya
I was in my 10th when the movie came out and I went to the theatre only for the sake of songs! Though the film Saawariya directed by Sanjay Leela Bhansali was a disaster, the songs and music are still remembered today! It's been a decade since the film came out and yet I have to find a replacement for my obsession with the song "Masha-Allah" sung by Kunal Ganjawala and Shreya Ghosal. The music was composed by Monty Sharma. Masha Allah with Kunal Crooning and Ranbir Kapoor's Chocolate looks, combined together is like being on cloud nine.
9. Kal Ho Naa Ho – Kal Ho Naa Ho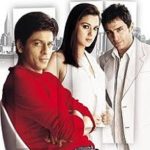 Kal ho naa ho music was composed by Shankar-Ehsaan-Loy and the lyrics were written by Javed Akhtar. The song Kal ho naa ho is my motivational song since it released. When I'm down and I need a push I always turn my ears to Sonu Nigam's "Kal ho naa ho". Nigam has sung this song with so much emotions that the listener cannot help but weep with Nigam. Sonu Nigam is definitely one the gifted singers and we are lucky to have him to soothe our tired and battered soul with his voice.
10. Yeh Dil Sun Raha Hai – Khamoshi: The Musical
As the name itself suggest this is an Indian musical drama directed by Sanjay Leela Bhansali featuring Salman Khan and Manisha Koirala. The music was composed by Jatin Lalit and lyrics were written by Majrooh Sultanpuri. The whole album has good songs and if I have to pick one it would be "Yeh dil sun raha hai" sung by Kavitha Krishnamurthy. The lyrics, the music, the voice and acting by Manisha Koirala just compliments each other.
Being a 90s kid, I believe I was very lucky! When our newer generation are all in to songs like Lungi Dance, Dhinka Chinka and our newest trend remix of older songs…I grew up with songs like Aate Jaate haste gaate, Hey mere humsafar and Tu mera dil kind of songs. I do like Arijith Singh heart-breaking songs, but my heart lies with Kumar Sanu, Abhijeet, Sonu Nigam and Lucky Ali.
This was just Part 1 of my favorite list. I have more songs which has to be added. But it's for another day!
Please do leave a comment about your favorite song and what made you fall for it!
Share your playlist and let's see if they match mine!
Comments
comments