November 27, 2020
Window Seat – Ati Chendada Song Lyrics Video Released
Window Seat – Ati Chendada Song Lyrics Video Released: Ati Chendada is a first single from the Kannada movie Window Seat released today. Ati Chendada Song Lyrics Video was released today in Anand Audio Official YouTube Channel.
Ati Chendada Song Lyrics were penned by Yogaraj Bhat and composed by music director Arjun Janya. This song was rendered by playback singer Vijay Prakash. John Paul played the guitar and Josy played Flute in this song.
This song was programmed and mixed by Nakul Abhyankar at A-Flat Music House, Chennai. Ati Chendada Song was mastered by Sajayakumar at Renu Film Studio, Bengaluru. Anand Audio video is the record label of this movie.
Window Seat Kannada movie features Nirup Bhandari, Sanjana Anand, Amrutha Iyengar, Ravishankar, Madhusudhan Rao, Lekha Naidu, Suraj, and others.
Actor Nirup Bhandari had previously acted in Rangi Taranga, Rajaratha, and Aadi Lakshmi Puraana. Actress Sanjana Anand made her debut in 2019 film Chemistry of Kariyappa. She went on to act in Male Billu, Kushka. Her upcoming movies are Salaga, Shokiwala, Addhuri Lover, Kshatriya, and Window Seat.
Some of the notable movies of Actress Amrutha Iyengar includes Love Mocktail, Popcorn Monkey Tiger, and Shivarjuna. Her upcoming movies are Family Pack and Badava Rascal.
This film was written and directed by Sheetal Shetty and The film was produced by Manjunath Gowda (Jack Manju) under the banner KSK Show Reel. Veeresh Shivmurthy has written the dialogues of this film.
The crew of the film includes Director of Photography Vignesh Raj, Editor Rithvik, Art Director Ullas Hydur, Production Manager Ramu, Associate Director Shiva Pachchi, Shiva, Assistant Directors Vijay Yadav, Sumukh Parashara, J. Ankush Gowda, Lohith Manje Gowda, and Anagha P Rao.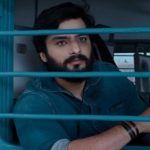 Song: Ati Chendada 
Film: Window Seat
Music: Arjun Janya
Singer: Vijay Prakash
Lyrics: Yogaraj Bhat
Cast: Nirup Bhandari, Sanjana Anand
Comments
comments