June 15, 2018
FIFA World Cup 2018 : Russia vs Saudi Arabia | Match 1 Results
FIFA World Cup 2018 : Russia vs Saudi Arabia | Match 1 Results : The first match of FIFA World Cup 2018 between Host Russia and Suadi Arabia took place in Luzhniki Stadium, Moscow on Thursday 14 June. Russia come out with flying colors by beating Saudi Arabia 5-0 in this opener. Russian players Yury Gazinsky, Denis Cheryshev, Aleksandr Golovin, Artem Dzyuba scored goals for Russia.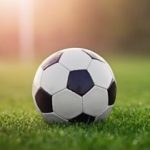 This is the second encounter between the two teams after their 1993 friendly match in which Saudi Arabia defeated Russia by 4-2. This is Russia's Fourth World Cup [1994, 2002, 2014] and Saudi Arabia's fifth World Cup.
This victory by Russia repeats the history, that the host nation has never lost their opening match in FIFA World Cup. Russia (5-0) recorded the second biggest victory ever by a host nation in their opening match at a World Cup tournament, after 1934 match between Italy vs USA in which Italy won the match by 7-1 Goals.
Russia

5 : 0

Saudi Arabia

Goals

Goal 1
Scored By: Yury Gazinsky
Russia Midfielder #8
Assisted By: A. Golovin
Timing: 12′

The First Goal of the FIFA World Cup 2018 was scored by Yury Gazinsky for Russia. The number 8 Midfielder scored the first goal for

Russia in the form a hearder assisted by Aleksandr Golovin at 12 min.

Goal 2
Scored By: Denis Cheryshev
Russia #6
Assisted By: R. Zobnin
Timing: 43′

The Second goal of the match was scored by The number 6 player Denis Cheryshev, who came as a replacement for injured Dzagoev. The was assisted by R. Zobnin at 43min. Denis Cheryshev became the first ever substitute to score in the opening match of a World Cup tournament through this goal.

Goal 3
Scored By: Artem Dzyuba
Russia #22
Assisted By: A. Golovin
Timing: 71′

The Third goal of the match was scored by The number 22 player Artem Dzyuba assisted by Aleksandr Golovin at 71min.

Goal 4
Scored By: Denis Cheryshev
Russia #6
Assisted By: Artem Dzyuba
Timing: 90+1′

It was Denis Cheryshev again. He had a great game. The Fourth goal of the match was scored by Cheryshev assisted by Artem Dzyuba at 90+1min.

Goal 5
Scored By: Aleksandr Golovin
Russia · Midfielder #17
Timing: 90+4′

Aleksandr Golovin had a fabulous match. He assisted two goals and scored one. The free-kick was properly utilized by Golovin to help Russia get its fifth goal at 90+4min and registers a great victory.

Lets check out the stats of the match.
| | | |
| --- | --- | --- |
| Stats | Russia | Saudi Arabia |
| Goals | 5 | 0 |
| Shots | 14 | 6 |
| Shots on target | 7 | 0 |
| Possession | 38% | 62% |
| Fouls | 22 | 10 |
| Yellow cards | 1 | 1 |
| Red cards | 0 | 0 |
| Offsides | 3 | 1 |
| Corners | 6 | 2 |
Comments
comments