March 31, 2023
IPL 2023 Chennai Super Kings Schedule | CSK Fixture 2023
IPL 2023 Chennai Super Kings Schedule | CSK Fixture 2023: Chennai Super Kings (CSK) is an Indian Premier League (IPL) franchise cricket team based in Chennai, Tamil Nadu, India. Founded in 2008, the team plays its home matches at the M. A. Chidambaram Stadium in Chennai.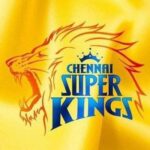 The team is owned by India Cements Limited through the Chennai Super Kings Cricket Limited holding company. The team is captained by MS Dhoni and coached by Stephen Fleming.
The Super Kings have won the IPL title four times in 2010, 2011, 2018, and 2021, and have the highest win percentage of matches among all teams in the IPL (58.98%). They hold the records of most appearances in the playoffs (eleven) and the Final (nine) of the IPL.
| | |
| --- | --- |
| Team | Chennai Super Kings [CSK] |
| Owner | Chennai Super Kings Cricket Ltd. |
| Coach | Stephen Fleming |
| Venue | M. A. Chidambaram Stadium |
| Captain | MS Dhoni |
| Championships | 2010, 2011, 2018, 2021 |
IPL 2023 Chennai Super Kings Schedule | CSK Fixture 2023
Match 1
Narendra Modi Stadium, Ahmedabad
March 31, Friday
7:30 PM IST
Gujarat Titans v/s Chennai Super Kings
---
Match 6
MA Chidambaram Stadium, Chennai
April 3, Monday
7:30 PM IST
Chennai Super Kings v/s Lucknow Super Giants
---
Match 12
Wankhede Stadium, Mumbai
April 8, Saturday
7:30 PM IST
Mumbai Indians v/s Chennai Super Kings
---
Match 17
MA Chidambaram Stadium, Chennai
April 12, Wednesday
7:30 PM IST
Chennai Super Kings v/s Rajasthan Royals
---
Match 24
M Chinnaswamy Stadium, Bengaluru
April 17, Monday | 7:30 PM IST
Royal Challengers Bangalore v/s Chennai Super Kings
---
Match 29
MA Chidambaram Stadium, Chennai
April 21, Friday
7:30 PM IST
Chennai Super Kings
Sunrisers Hyderabad
---
Match 33
Eden Gardens, Kolkata
April 23, Sunday
7:30 PM IST
Kolkata Knight Riders
Chennai Super Kings
---
Match 37
Sawai Mansingh Stadium, Jaipur
April 27, Thursday
7:30 PM IST
Rajasthan Royals
Chennai Super Kings
---
Match 41
MA Chidambaram Stadium, Chennai
April 30, Sunday
3:30 PM IST
Chennai Super Kings
Punjab Kings
---
Match 46
Bharat Ratna Shri Atal Bihari Vajpayee Ekana Cricket Stadium, Lucknow
May 4, Thursday
3:30 PM IST
Lucknow Super Giants
Chennai Super Kings
---
Match 49
MA Chidambaram Stadium, Chennai
May 6, Saturday
3:30 PM IST
Chennai Super Kings
Mumbai Indians
---
Match 55
MA Chidambaram Stadium, Chennai
May 10, Wednesday
7:30 PM IST
Chennai Super Kings
Delhi Capitals
---
Match 61
MA Chidambaram Stadium, Chennai
May 14, Sunday
7:30 PM IST
Chennai Super Kings
Kolkata Knight Riders
---
Match 67
Arun Jaitley Stadium, Delhi
May 20, Saturday
3:30 PM IST
Delhi Capitals
Chennai Super Kings
---
IPL 2023 CSK Time Table
| | | | | |
| --- | --- | --- | --- | --- |
| SI No | Team | Date | Time | Venue |
| 1 | Gujarat Titans | Mar 31, Friday | 7:30 pm IST | Narendra Modi Stadium, Ahmedabad |
| 2 | Lucknow Super Giants | Apr 3, Monday | 7:30 pm IST | MA Chidambaram Stadium, Chennai |
| 3 | Mumbai Indians | Apr 8, Saturday | 7:30 pm IST | Wankhede Stadium, Mumbai |
| 4 | Rajasthan Royals | Apr 12, Wednesday | 7:30 pm IST | MA Chidambaram Stadium, Chennai |
| 5 | Royal Challengers Bangalore | Apr 17, Monday | 7:30 pm IST | M Chinnaswamy Stadium, Bengaluru |
| 6 | Sunrisers Hyderabad | Apr 21, Friday | 7:30 pm IST | MA Chidambaram Stadium, Chennai |
| 7 | Kolkata Knight Riders | Apr 23, Sunday | 7:30 pm IST | Eden Gardens, Kolkata |
| 8 | Rajasthan Royals | Apr 27, Thursday | 7:30 pm IST | Sawai Mansingh Stadium, Jaipur |
| 9 | Punjab Kings | Apr 30, Sunday | 3:30 pm IST | MA Chidambaram Stadium, Chennai |
| 10 | Lucknow Super Giants | May 4, Thursday | 3:30 pm IST | Atal Bihari Vajpayee Ekana Cricket Stadium, Lucknow |
| 11 | Mumbai Indians | May 6, Saturday | 3:30 pm IST | MA Chidambaram Stadium, Chennai |
| 12 | Delhi Capitals | May 10, Wednesday | 7:30 pm IST | MA Chidambaram Stadium, Chennai |
| 13 | Kolkata Knight Riders | May 14, Sunday | 7:30 pm IST | MA Chidambaram Stadium, Chennai |
| 14 | Delhi Capitals | May 20, Saturday | 3:30 pm IST | Arun Jaitley Stadium, Delhi |
Comments
comments