February 12, 2023
National Award Winning Tamil Movies List
National Award Winning Tamil Movies List: The National Film Awards, established in 1954, are the most prominent film awards in India that honors best films of Indian cinema.
The Indian Film Award for Best Feature Film presented annually by the Directorate of Film Festivals, the organisation set up by Ministry of Information and Broadcasting, India. It is one of several awards presented for feature films and awarded with Rajat Kamal [Silver Lotus].
Awards for films in seven regional language [Bengali, Hindi, Kannada, Malayalam, Marathi, Tamil and Telugu] started from 2nd National Film Awards which were presented on 21 December 1955.
Three awards of "President's Silver Medal for Best Feature Film", "Certificate of Merit for the Second Best Feature Film" and "Certificate of Merit for the Third Best Feature Film" were instituted. The later two certificate awards were discontinued from 15th National Film Awards [1967].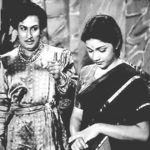 The 1954 film, Malaikkallan directed by S. M. Sriramulu Naidu featuring MGR, was honoured with the first president's silver medal for Best Feature Film in Tamil. Andha Naal and Edhir Paradhathu won Certificate of Merit for Second and Third Best Feature Films respectively.
The recent Tamil film to win National award was 'Sivaranjiniyum Innum Sila Pengalum', directed by Vsanth in 2020.
National Award Winning Tamil Movies List
| | | |
| --- | --- | --- |
| Year | Movie | Director |
| 1954 | Malaikkallan | S. M. Sriramulu Naidu |
| 1954 | Andha Naal | S. Balachander |
| 1954 | Edhir Paradhathu | Ch. Narayanamoorthy |
| 1955 | Mangaiyar Thilakam | L. V. Prasad |
| 1956 | Kuladeivam | Krishnan-Panju |
| 1957 | Mudhalali | Muktha V. Srinivasan |
| 1958 | Thanga Padhumai | A. S. A. Samy |
| 1958 | Annaiyin Aanai | Ch. Narayanamoorthy |
| 1959 | Bhaaga Pirivinai | A. Bhimsingh |
| 1959 | Veerapandiya Kattabomman | B. R. Panthulu |
| 1959 | Kalyana Parisu | C. V. Sridhar |
| 1960 | Parthiban Kanavu | D. Yoganand |
| 1960 | Paadhai Theriyudhu Paar | Nemai Ghosh |
| 1960 | Kalathur Kannamma | A. Bhimsingh |
| 1961 | Kappalottiya Thamizhan | B. R. Panthulu |
| 1961 | Pasamalar | A. Bhimsingh |
| 1961 | Kumudham | Adurthi Subba Rao |
| 1962 | Nenjil Oor Alayam | C. V. Sridhar |
| 1962 | Annai | Krishnan-Panju |
| 1962 | Sarada | K. S. Gopalakrishnan |
| 1963 | Naanum Oru Penn | A. C. Tirulokchandar |
| 1963 | Karpagam | K. S. Gopalakrishnan |
| 1963 | Karnan | B. R. Panthulu |
| 1964 | Kai Koduttha Dheivam | K. S. Gopalakrishnan |
| 1964 | Pazhani | A. Bhimsingh |
| 1964 | Server Sundaram | Krishnan-Panju |
| 1965 | Kuzhandaiyum Deivamum | Krishnan-Panju |
| 1965 | Thiruvilayadal | A. P. Nagarajan |
| 1966 | Ramu | A. C. Tirulokchandar |
| 1967 | Aalayam |  Thirumalai, Mahalingam |
| 1968 | Thillana Mohanambal | A. P. Nagarajan |
| 1969 | Iru Kodugal | K. Balachander |
| 1970 | Raman Ethanai Ramanadi | P. Madhavan |
| 1971 | Veguli Penn | S. S. Devadass |
| 1972 | Pattikada Pattanama | P. Madhavan |
| 1973 | Dikkatra Parvathi | Singeetham Srinivasa Rao |
| 1975 | Apoorva Raagangal | K. Balachander |
| 1977 | Agraharathil Kazhuthai | John Abraham |
| 1979 | Pasi | Durai |
| 1980 | Nenjathai Killathe | Mahendran |
| 1981 | Thaneer Thaneer | K. Balachander |
| 1982 | Ezhavathu Manithan | K. Hariharan |
| 1983 | Oru Indhiya Kanavu | Komal Swaminathan |
| 1984 | Achamillai Achamillai | K. Balachander |
| 1985 | Muthal Mariyathai | Bharathiraja |
| 1986 | Mouna Ragam | Mani Ratnam |
| 1987 | Veedu | Balu Mahendra |
| 1989 | Pudhea Paadhai | R. Parthiban |
| 1990 | Anjali | Mani Ratnam |
| 1991 | Vanna Vanna Pookkal | Balu Mahendra |
| 1992 | Thevar Magan | Bharathan |
| 1993 | Mahanadi | Santhana Bharathi |
| 1994 | Nammavar | K. S. Sethumadhavan |
| 1995 | Anthimanthaarai | Bharathiraja |
| 1996 | Kadhal Kottai | Agaththian |
| 1997 | The Terrorist | Santosh Sivan |
| 1998 | Housefull | R. Parthiban |
| 1999 | Sethu | Bala |
| 2000 | Bharati | Gnana Rajasekaran |
| 2001 | Ooruku Nooruper | B. Lenin |
| 2002 | Kannathil Muthamittal | Mani Ratnam |
| 2003 | Iyarkai | S. P. Jananathan |
| 2004 | Navarasa | Santosh Sivan |
| 2005 | Aadum Koothu | T. V. Chandran |
| 2006 | Veyil | Vasanthabalan |
| 2007 | Periyar | Gnana Rajasekaran |
| 2008 | Vaaranam Aayiram | Gautham Vasudev Menon |
| 2009 | Pasanga | Pandiraj |
| 2010 | Thenmerku Paruvakaatru | Seenu Ramasamy |
| 2011 | Vaagai Sooda Vaa | A. Sarkunam |
| 2012 | Vazhakku Enn 18/9 | Balaji Sakthivel |
| 2013 | Thanga Meengal | Ram |
| 2014 | Kuttram Kadithal | G. Bramma |
| 2015 | Visaranai | Vetrimaaran |
| 2016 | Joker | Raju Murugan |
| 2017 | To Let | Chezhiyan |
| 2018 | Baaram | Priya Krishnaswamy |
| 2019 | Asuran | Vetrimaaran |
| 2020 | Sivaranjiniyum Innum Sila Pengalum | Vasanth |
Comments
comments