September 18, 2021
Sinthanaiyil Medaikatti Lyrics | Thirumalai Thenkumari | Sirkazhi Govindarajan
Sinthanaiyil Medaikatti Lyrics | Thirumalai Thenkumari | Sirkazhi Govindarajan: Sinthanaiyil Medaikatti is a song from the 1970 Tamil movie 'Thirumalai Thenkumari', written and directed by A. P. Nagarajan. This film was produced by C. Paramasivan under the banner Sree Vijayalakshmi Pictures.
Thirumalai Thenkumari Tamil film features Sivakumar, Sirkazhi Govindarajan, Suruli Rajan, K. D. Santhanam, Typist Gopu, Gopalakrishnan, Master Prabhakar, A. K. Veerasami, A. Sasikumar, Chandran Babu, Haranath, Kumari Padmini, Rama Prabha, A. Sakunthala, Manorama, Gandhimathi, Shylashri, Vasantha, Nalina, Usharani, P. Seethalakshmi, S. N. Parvathy, Nirmalamma, and others.
Sinthanaiyil Medaikatti song lyrics were penned by lyricist Thenkatchi Bharathisami and the song was composed by Kunnakudi Vaidyanathan. This song was rendered by playback singer Sirkazhi Govindarajan and Sarala.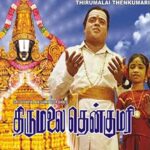 Sinthanaiyil Medaikatti Lyrics
Movie: Thirumalai Thenkumari [1970]
Music: Kunnakudi Vaidyanathan
Lyrics: Thenkatchi Bharathisami
Singer: Sirkazhi Govindarajan, Sarala
Music Label: Saregama
Check out 'Sinthanaiyil Medaikatti Lyrics' here..
Sinthanaiyil Medaikatti
Kandhanaiye Aada Vaithen
Sinthanaiyil Medaikatti
Kandhanaiye Aada Vaithen
Senthamizhil Sol Eduthu
Endhanaiye Paada Vaithaan
Endhanaiye Paada Vaithaan
Sindhanaiyil Medai Katti
Kandhanaiye Aada Vaithen
Senthamizhil Sol Eduthu
Endhanaiyae Paada Vaithaan
Endhanaiyae Paada Vaithaan
Vel Vel
Vetrivel
Vel Vel
Veeravel
Thanigai Malai Mel Amarndhaan..
Thanigai Malai Mel Amarndhaan..
Thathuvame Pesugindran
Thanigai Malai Mel Amarndhaan
Thathuvamae Pesugindran
Pazhani Malai Yeri Vandhan
Paramporulai Kaatchi Thandhan
Pazhani Malai Yeri Vandhan
Paramporulai Kaatchi Thandhan
Sindhanaiyil Medai Katti
Kandhanaiye Aada Vaithen
Senthamizhil Sol Eduthu
Endhanaiyae Paada Vaithaan
Endhanaiyae Paada Vaithaan
Sendhooril Koyil Kondaan
Singaara Velai Kandaan
Sendhooril Koyil Kondaan
Singaara Velai Kandaan
Azhagar Malai Solai Nindraan
Aadum Mayil Yeri Vandhaan
Azhagar Malai Solai Nindraan
Aadum Mayil Yeri Vandhaan
Sinthanaiyil Medaikatti
Kandhanaiye Aada Vaithen
Sentamilil Sol Eduthu
Endhanaiyae Paada Vaithaan
Endhanaiyae Paada Vaithaan
Vel Vel
Vetrivel
Vel Vel Veera Vel
Parakundril Aatchi Seidhan
Paamaalai Soodi Kondaan
Parakundril Aatchi Seidhan
Paamaalai Soodi Kondaan
Swaami Malai Vaasal Vandhaan
Kaavadigal Kodi Kandaan
Swaami Malai Vaasal Vandhaan
Kaavadigal Kodi Kandaan
Sindhanaiyil Medai Katti
Kandhanaiye Aada Vaithen
Senthamizhil Sol Eduthu
Endhanaiye Paada Vaithaan
Endhanaiye Paada Vaithaan
Comments
comments