June 8, 2023
Bhagyalakshmi Kannada Serial Episode 186 Written Update
Bhagyalakshmi Kannada Serial Episode 186 Written Update: Bhagyalakshmi is a Kannada Television Serial, aired on Colors Kannada channel. It is also available on Voot app also where you can see the latest episode of the serial before TV telecast. Lets see what happens in Bhagyalakshmi Kannada Serial Episode 186 [8 Jun 2023].
Bhagyalakshmi Kannada Serial Episode 186 Written Update
In the previous episode [Bhagyalakshmi E185] we saw, How Bhagya says NO to Tandav regarding her education.
Tandav tries to alter Bhagya's decision after being outraged by Shreshta's manipulation. Bhagya is coerced by him to reject Kusuma's decision. Surprisingly though, Bhagya dismisses this. Lets see what happens in Bhagyalakshmi Kannada Serial Episode 186.
Bhagyalakshmi Kannada Serial Today Episode
Bhagyalakshmi E186 [8 June 2023] – Tandav insults Shreshta!
After humiliated by the previous house owner of Shresta, Tandav decides to spend the evening with Shreshta in the pub without any disturbances. While they are enjoying their drinks, few people teases Shreshta. Instead of comforting Shreshta, Tandav criticize Shreshta for her attire.
Furious Shresta blames Tandav and insults him that he don't have courage to do anything without her mothers permission. Shreshta provokes Tandav, as she knew that he is high on drinks and she must seize this opportunity to make him tie the knot. She asks him to marry her if really has guts to do it.
Will Tandav really tie the knot to Shresta? Lets wait for the next episode.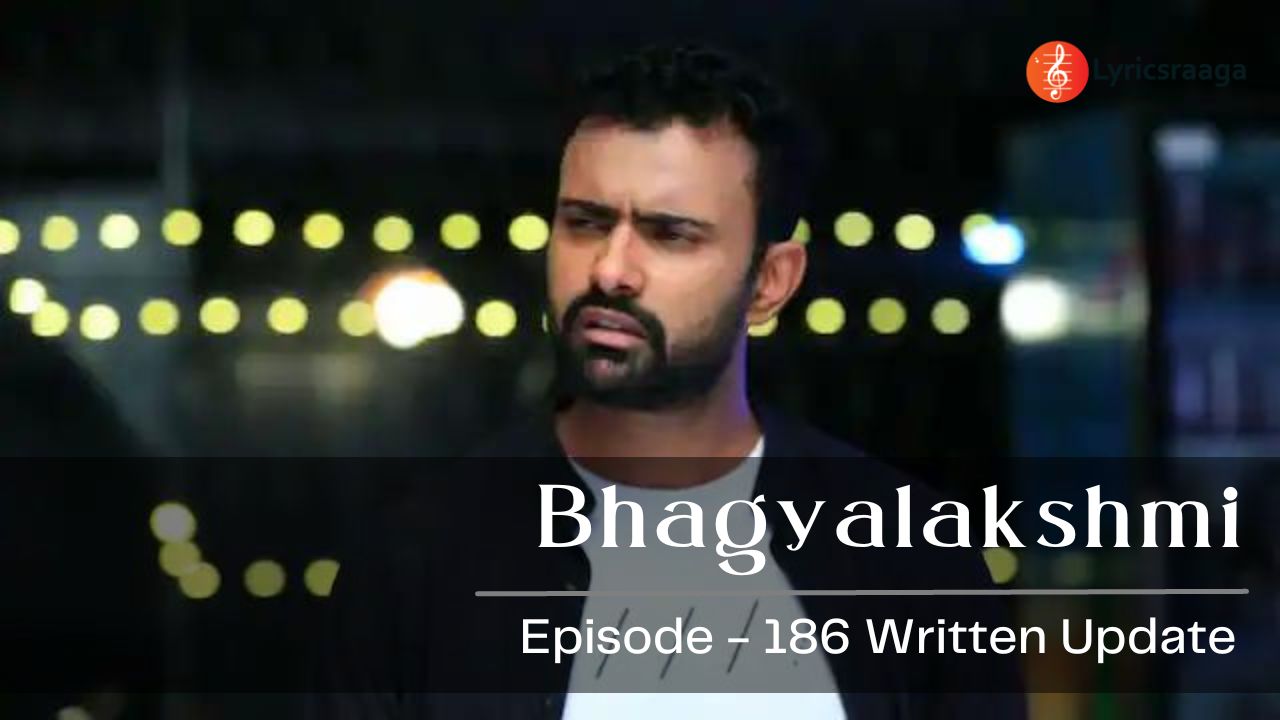 Bhagyalakshmi Kannada Serial Story
Two sisters, Bhagya and Lakshmi are married into two different houses, yet their fate seems to be the same. With lies, treachery and illusions surrounding both the sisters and their worlds on the brink of explosion, how they face all the problems that fate and their choices pose against them by becoming each other's support when needed is the story of Bhagyalakshmi!
Bhagya is married to Tandav, a ambitious modern man who works in an office, wants to be number 1, to be praised everywhere, to know everything and to talk about global issues. But Bhagya does not know anything except housework, cooking and making everyone happy and sad.
The couple has a Daughters and a son. They live in a joint family with Tandavs parents. Meanwhile Tandav is in love with his colleague Sreshta, who loves Tandav and believes that she can marry him someday. What will happen to Bhagya forms the rest of the story.
Sudarshan Rangaprasad played the role of Tandav Suryavanshi, Sushma K Rao played the role of Bhagya, Padmaja Rao played the role of veteran actress Kusuma and Kavya Gowda played the role of Shrestha.
Comments
comments