May 7, 2021
Kannapura Nayagiye Mariyamma Song Lyrics | L. R. Eswari
Kannapura Nayagiye Mariyamma Song Lyrics | L. R. Eswari: Kannapura Nayagiye Mariyamma is a popular Tamil devotional song about goddess Mariyamma, Maariyamman  or Amman. She is the form of Goddess Parvati, Kali and Durga.
Mariyamma is the main South Indian mother goddess, predominant in the rural areas of Tamil Nadu and Karnataka. She is considered as the 'Kaaval Deivam' [protector] by people of southern India. Her festivals are held during the late summer or early autumn season of 'Aadi' month throughout Tamil Nadu and Deccan region, the largest being Aadi Thiruvizha.
This song was rendered by popular playback singer L. R. Eswari. She is known for her unique voice and rendition. She has sung many songs in movies of various languages including Hindi and  English. Apart from singing movie songs, her contribution in the field of Tamil devotional song is immense. She has worked in lot private devotional albums.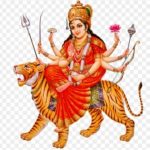 Song: Kannapura Nayagiye Mariyamma
Genre: Devotional
God: Amman | Durga
Language: Tamil
Music: N/A
Singer: L. R. Eswari
Check out Kannapura Nayagiye Mariyamma song lyrics here..
Kannapura Nayagiye Maariyamma..
Naanga Karagamendhi Aada Vandhom Paarumamma..
Kannapura Nayagiye Maariyamma Naanga
Karagamendhi Aada Vandhom Paarumamma
Kannapura Nayagiye Maariyamma
Naanga Karagamendhi Aada Vandhom Paarumamma
Kan Thiranthu Paarthaale Podhumamma
Enga Kavalai Ellaam Manasa Vittu Neengumamma
Amma
Kannapura Nayagiye Mariyamma
Karagam Endhi Aada Vandhom Paarumamma
Uthamiye Un Arulai Naadivandhom
Pambai Udukkaiyodu Un Magimai Paadi Vandhom
Pacchilayil Ther Eduthu Vara Vendum Amma
Pacchilayil Ther Eduthu Vara Vendum
Un Bhaktharukku Vendum Varam Thara Vendum
Kannapura Naayagiye Mariyamma
Naanga Karagam Endhi Aada Vandhom Paarumamma
Veppilayil Noi Ellaam Theerthiduvaai
Mana Vedhanaiyai Thiruneeril Maatriduvaai
Kaapaatra Soolamadhai Endhiduvaai
Dinam Karpoora Jothiyile Vaazhndhiduvaai
Kannapura Nayagiye Maariyamma Naanga
Karagamendhi Aada Vandhom Paarumamma
Malai Yerum Thaai Unakku Kumbamittom
Arisi Maavilakkai Etthi Vecchi Pongalittom
Malai Yerum Thaai Unakku Kumbamittom
Arisi Maavilakkai Etthi Vecchi Pongalittom
Ulagaala Porandhavale Arul Tharuvaai
Ulagaala Porandhavale Arul Tharuvaai
Enga Veedellaam Paal Ponga Varam Tharuvaai
Kannapura Nayagiye Maariyamma
Naanga Karagamendhi Aada Vandhom Paarumamma
Kan Thiranthu Paarthaale Podhumamma
Enga Kavalai Ellaam Manasa Vittu Neengumamma
Amma
Kannapura Nayagiye Maariyamma Naanga
Karagamendhi Aada Vandhom Paarumamma
Search Terms
l r eswari songs l r eswari tamil amman songs l r eswari devotional songs l r eswari songs kannada lr eswari devotional songs lr eswari kannada songs lr eswari songs lr eswari god songs lr eswari amman songs lr eswari  murugan songs lr eswari hitschellatha chella maariyatha song chellatha chella maariyatha song lyrics chellatha  chella mariyatha song lyrics in tamil chellatha chella mariyatha song lyrics in english chellatha chella mariatha song lyrics chellatha chella mariatha song lyrics in tamil chellatha chella mariatha song lyrics in english chellatha chella mariatha lyrics chellatha chella mariatha song chellatha chella mariatha song video, pooval karagam eduthu song, pooval karagam eduthu lyrics, pooval karagam eduthu song lyrics in tamil, pooval karagam eduthu lyrics in english, aadum karagam eduthu song, aadum karagam eduthu song lyrics, aadum karagam eduthu song lyrics in tamil, aadum karagam eduthu song lyrics in english, muthumari ammanukku thirunalam muthumari ammanukku thirunalam lyrics in tamil muthumari ammanukku thirunalam song lyrics muthumari ammanukku thirunalam video song muthumari ammanukku thirunalam song lyrics in tamil muthumari ammanukku thirunalam bhakthi padal muthumari song muthumari amman song muthumari amman kathai muthumari yashoda song muthumari amman temple muthumari amman image  muthumari ammanukku thirunalam song, Kannapura Nayagiye Maariyamma song lyrics, Kannapura Nayagiye Maariyamma lr eswari song, Aadi Thiruvizha, Aadi Thiruvizha amman songs
Comments
comments