August 22, 2020
Belagaithu Yelu Hey Muddu Benaka Song Lyrics | Ganesha Songs
Belagaithu Yelu Hey Muddu Benaka Song Lyrics | Ganesha Songs: Belagaithu Yelu Hey Muddu Benaka is a Kannada devotional song about Lord Vinayaka from the album Sri Ganesha Bhakthi Pushpanjali. Aananda Audio Video is the record label of this album.
Lord Ganesha also known as Ganapati, Lambhodhara, Vinayaka, and other names is one of the most worshiped deities in the Hindu religion. He is the song of Lord Shiva and Goddess Parvathi. He is the elder brother of Lord Subramanya.
Belagaithu Yelu Hey Muddu Benaka Song Lyrics were penned by lyricist Vijayanarasimha and the song was composed by Manoranjan Prabhakar. This song was rendered by legendary playback singer S. P. Balasubramanyam.
Ganesha Chaturthi is the festival celebrated to honour Lord Vinayaka. This festival will be celebrated every year in the month of late August or early September.
Listen to this devotional song of Lord Ganesha on this occasion of Ganesha Chaturthi and get the blessing of Vinayaka. Wish you all a very happy Ganesha Chaturthi Festival.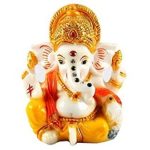 Song: Belagaithu Yelu Hey Muddu Benaka
Album: Sri Ganesha Bhakthi Pushpanjali
Music: Manoranjan Prabhakar
Lyrics: Vijayanarasimha
Singer: S. P. Balasubramanyam
Music Label: Aananda Audio Video
Check out the lyrics here..
Benaka Benaka Ekadantha..
Pachche Kallu Paani Peeta
Muttinunde Honna Gante Oppuva..
Gudda Bettadali Tambittu Mukkuva
Putta Vighnesha Devarige
Ippathondu Namaskaragalu..
Belagaithu Yelo Hey Muddu Benaka
Bhuviyella Rangaaithu Nee Yelo Benaka
Belagaithu Yelo Hey Muddu Benaka
Bhuviyella Rangaaithu Nee Yelu Benaka
Amba Priya Thanaya Aadi Poojithane
Moodanade Ravi Yedda Nee Yelu Benaka
Belagaytu Yelo Hey Muddu Benaka
Bhuviyella Rangaythu Nee Yelu Benaka
Maamaradi Kogileyu Pachcha Varnada Giliyu
Suprabhatava Ninage Haaduthive Benaka
Maamaradi Kogileyu Pachcha Varnada Giliyu
Suprabhatava Ninage Haaduthive Benaka
Aa Ninna Sondiliyu Ninna Baruvanu Kaadu
Aa Ninna Sondiliyu Ninna Baruvanu Kaadu
Kaalugala Thinnuthali Kulithihudu Benaka
Belagaytu Yelo Hey Muddu Benaka
Bhuviyella Rangaythu Nee Yelo Benaka
Hullu Garikeyu Doorve Aagi Kaadihudu
Poojeyali Ninna Alankarisalendu
Nagalingada Pushpa Kamalagalu Kaadihavu
Nagalingada Pushpa Kamalagalu Kaadihavu
Ganapathiya Archanege Siddavaagihevendu
Belagaythu Yelo Hey Muddu Benaka
Bhuviyella Rangaaythu Nee Yelo Benaka
Ninagaagi Maaditta Thambittu Chakkuli
Kaayuthive Ninna Sweekaarakaagi
Ninagaagi Maaditta Thambittu Chakkuli
Kaayuthive Ninna Sweekaarakaagi
Ninna Poojeya Maade Bhakta Jana Vrunda
Ninna Poojeya Maade Bhakta Jana Vrunda
Kaadihudu Ninna Vara Bhikshegaagi
Belagaytu Yelo Hey Muddu Benaka
Bhuviyella Rangaythu Nee Yelu Benaka
Belagaytu Yelo Hey Muddu Benaka
Bhuviyella Rangaythu Nee Yelo Benaka
Amba Priya Thanaya Aadi Poojithane
Moodanade Ravi Yedda Nee Yelu Benaka
Belagaytu Yelo Hey Muddu Benaka
Bhuviyella Rangaythu Nee Yelu Benaka
Ganesha Devotional Songs
1. Ekadantaya Vakratundaya
2. Sharanu Sharanayya Sharanu Benaka
3. Gajamukhane Ganapathiye Ninage Vandane
4. Jai Ganesha Ninage Vandane
5. Kadubige Thuppa Haakidenappa
6. Ganapathi Ganapathi
7. Heluve Kathe Heluve
8. Belagaithu Yelu Hey Muddu Benaka
9. Hejje Mele Hejje Ittu Ganapa Bandane
10. Ganesha Astottara Shatanamavali
Comments
comments