November 4, 2017
Chilipili Enuthali Lyrics
Chilipili Enuthali Lyrics: Chilipili Enuthali is a song from the 1990 Kannada movie Shruthi, directed and produced by Dwarakish. The film was a remake of Tamil film Pudhu Vasantham. This movie features Sunil, Shruti, Indudhar, Honnavalli Krishna, Srivatsa, Dileep, Mandeep Roy, Vaishali Kasaravalli, Srinath and others. Lahari Music was the music label of this movie. This song was composed by S. A. Rajkumar with lyrics penned by Hamsalekha. Chilipili Enuthali was rendered by Manjula Gururaj.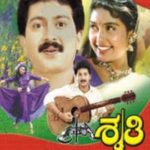 Chilipili Enuthali Lyrics
Movie: Shruthi [1990]
Music Label: Lahari Music
Music: S. A. Rajkumar
Lyrics: Hamsalekha
Singer: Manjula Gururaj
Check out the lyrics here..
Chilipili Enuthali Gaganada Jotheyali Haadive Hakkigalu
Harushada Holeyali Sarigama Swaradali Haarive Hrudayagalu
Ee Sneha Sangeetha Santhosha Sanketha
Gelethana Thanda Banda Endu Aananda
Chilipili Enuthali Gaganada Jotheyali Haarive Hakkigalu
Harushada Holeyali Sarigama Swaradali Haadive Hrudayagalu
Ee Sneha Sangeetha Santhosha Sanketha
Gelethana Thanda Banda Endu Aananda
Gaaligendu Beli Illa Hakkige Yaava Sankole Illa
Baanigondu Mere Illa Haadalu Yaara Hangu Bekilla
Ariyadu Yaara Paapa Sneha Enisadu Endu Thanu Droha
Kalmasha Enu Illa Ivara Manadalli
Nirmala Bhava Nodu Ivara Haadalli
Chilipili Enuthali Gaganada Jotheyali Haarive Hakkigalu
Harushada Holeyali Sarigama Swaradali Haadive Hrudayagalu
Ee Sneha Sangeetha Santhosha Sanketha
Gelethana Thanda Banda Endu Aananda
Chilipili Enuthali Gaganada Jotheyali Haarive Hakkigalu
Harushada Holeyali Sarigama Swaradali Haadive Hrudayagalu
Ee Sneha Sangeetha Santhosha Sanketha
Gelethana Thanda Banda Endu Aananda
Ello Hego Ondadavu Novinda Benda Beedi Hoogalu
Adharavu Yarillavu Thammanne Nambi Nintha Kaigalu
Mugilige Lagge Haako Dhairya Thadegala Thalli Nillo Sthairya
Vidhiyane Gello Antha Chalavu Thammalli
Jagavane Selyo Modi Ivara Haadalli
Chilipili Enuthali Gaganada Jotheyali Haarive Hakkigalu
Harushada Holeyali Sarigama Swaradali Haadive Hrudayagalu
Ee Sneha Sangeetha Santhosha Sanketha
Gelethana Thanda Banda Endu Aananda
Comments
comments