December 4, 2017
O Sanjeya Hoove Song Lyrics – Chamak
O Sanjeya Hoove Song Lyrics – Chamak: O Sanjeya Hoove is a song from an upcoming 2017 Kannada movie Chamak, written and directed by Suni and produced by T. R. Chandrashekar. Chamak features Ganesh, Rashmika Mandanna, Sadhu Kokila, Girish shivanna, Raghuram D. P., Akshay Nayak and others. Divo is the music label of this movie. This song was composed by Judah Sandy with lyrics penned by Vishwajith. Avalakki Buwalakki was rendered by Haricharan and Priya Hemesh.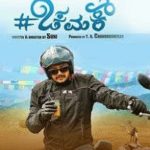 O Sanjeya Hoove Lyrics
Movie: Chamak [2017]
Music Label: Divo
Music: Judah Sandy
Lyrics: Vishwajith
Singers: Haricharan, Priya Hemesh
Check out the lyrics here..
O Sanjeya Hoove..
Beladingalaase Bidu
Naa Hachida Hanathe..
Nannusire Aariside
Naa Saakida Munisu..
Nannanne Kolluthide
Naa Thulida Padiyu..
Vairudhya Dikkali Thirugive
Biruku Birukida Shilegu
Poojeya Bayakeyu Biridide
Haniyu Maredaniyu
Koragutha Uduride
Hancheyada Hane Barahake
Chuchida Shaahiyu Nammade
Olava Chitheya Hogeyali
Ghamiside Ekaantha
Ee Kannera Hanige
Nanninda Beelkoduge
Ee Edeya Bhaara
Aa Dukhavinnu Niranthara
Naa Horata Theera
Kannera Nildaana
Ee Jeevana Saara
Usiraatave Daaruna
Baraha Vidhi Baraha
Yeru Peru Baredaru
Tharaha Tara Taraha
Dikkapaalu Adenu
Sigade Hodare Neenu
Kannolage Neeraguve
Bachitta Nanna Kanasige
Kappu Masiya Baliyuve
Chamak Songs
Kush Kush
Nee Nanna Olavu
Avalakki Buwalakki
O Sanjeya Hoove
Comments
comments