December 4, 2017
Avalakki Buwalakki Song Lyrics – Chamak
Avalakki Buwalakki Song Lyrics – Chamak: Avalakki Buwalakki is a song from an upcoming 2017 Kannada movie Chamak, written and directed by Suni and produced by T. R. Chandrashekar. Chamak features Ganesh, Rashmika Mandanna, Sadhu Kokila, Girish shivanna, Raghuram D. P., Akshay Nayak and others. Divo is the music label of this movie. This song was composed by Judah Sandy with lyrics penned by Deeraj. Avalakki Buwalakki was rendered by Chethan Naik and Eesha Suchi.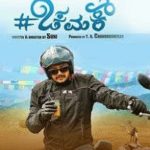 Avalakki Buwalakki Lyrics
Movie: Chamak [2017]
Music Label: Divo
Music: Judah Sandy
Lyrics: Deeraj
Singers: Chethan Naik, Eesha Suchi
Check out the lyrics here..
O O Oho O
O O Oho O
O O Oho O
Avalakki Buwalakki
Kanchana Minamina
Katkondmele Yen Madona
Kodtha Iru Chamakku
Kanna Muchche Kaade Goode
Pogarina Moote Namma Chitte
Daara Katti Haralu Bittu
Kodtha Iru Chamakku
O O Oho O Chamakku
O O Oho O Chamakku
O O Oho O Chamakku
O O Oho O
Ger Ger Manganna
Ivl Sutha Muryanna
Mool Moole Aatana
Aadthini Nodanna
Ondu Eradu
Ivl Make Up Haradu
Mooru Naalku
Ivl Eth Bisako
Kaage Pukka Gubbi Pukka
Hekki Haaru Nee Haaru Nee
Kesthur Rasthel Prasthur Pistool
Aatige Saayu Nee Saayu Nee
Raththo Raththo Rayana Magane
Neenu Eega Loser
Biththo Biththo Bhima Geleyane
Naane Ninna Hunter
O O Oho O
O O Oho O
O O Oho O
O O Oho O
Rareeraira Rapampao
Par Roller Nover Roller
Maadi Thalluve Thalluve
Kacha Paapad Pakka Paapad
Maadi Thinnuve Thinnuve
Hey Ringa Ringa Roja
Saaku Dhinchak Pooja
Humpty Dumpty Nayki
Ode Thonnod Yaake Kenaki
Avalakki Buwalakki
Kanchana Minamina
Katkondmele Yen Madona
Kodtha Iru Chamakku
Kanna Muchche Kaade Goode
Pogarina Moote Namma Chitte
Daara Katti Haralu Bittu
Kodtha Iru Chamakku
O O Oho O Chamakku
O O Oho O Chamakku
O O Oho O Chamakku
O O Oho O Chamakku
O O Oho O Chamakku
O O Oho O Chamakku
O O Oho O Chamakku
O O Oho O Chamakku
Papappa Papaparapapa
Papappa Papaparapapa
Chamak Songs
Kush Kush
Nee Nanna Olavu
Avalakki Buwalakki
O Sanjeya Hoove
Comments
comments