February 16, 2018
Hejje Hejjegu Honne Suriyali Lyrics
Hejje Hejjegu Honne Suriyali Lyrics: Hejje Hejjegu Honne Suriyali is a song from the 1969 Kannada movie Gejje Pooje, directed by Puttanna Kanagal and produced by Rashi Brothers under the banner Chithra Jyothi. The film is based on the novel Gejje Pooje by noted Author M. K. Indira.
Gejje Pooje features Kalpana, Leelavathi, Aarathi, Pandaribai, Gangadhar, K. S. Ashwath, T. N. Balakrishna, Vajramuni, Annapurnamma, Swarnamma, M. N. Lakshmidevi, Sundaramma, Indrani, Anupama, Shakunthala, Rama, Baby Padmashree, Baby Saraswathi, Baby Shobha, Baby Sheela, B. S. Narayan, C. H. Lokanath and others.
The film was remade in Tamil as Thaaliya Salangaiya, in Telugu as Kalyana Mandapam and in Hindi as Ahista Ahista. Saregama was the music label of this movie. This song was composed by Vijaya Bhaskar with lyrics penned by Chi. Udaya Shankar. This song  Hejje Hejjegu Honne Suriyali was rendered by S. Janaki.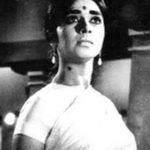 Hejje Hejjegu Honne Suriyali Lyrics
Movie: Gejje Pooje [1969]
Music Label: Saregama
Music: Vijaya Bhaskar
Lyrics: Chi. Udaya Shankar
Singer: S. Janaki
Check out the lyrics here..
Gejje Pooje Yaavaga
Gejje Pooje Yaavaga
Hejje Hejjegu Honne Suriyali
Gejje Poojeya Urulige
Koralanendu Needenu
Hejje Hejjegu Honne Suriyali
Gejje Poojeya Urulige
Koralanendu Needenu
Onde Chanadali Praana Heerali
Thali Ennuva Daivake
Koralaninde Koduvenu
Hejje Hejjegu Honne Suriyali
Gejje Poojeya Urulige
Koralanendu Needenu
Honnige Hennanu Kolluva
Asurare Ellede Thumbiharu
Swaartha Samaajada Musukali
Nintu Bheethiya Thandiharu
Hejje Hejjegu Honne Suriyali
Gejje Poojeya Urulige
Koralanendu Needenu
Sooleyaraage Bandavaralla
Jagaki Hennugalu
Sooleyaraage Bandavaralla
Jagaki Hennugalu
Kamaandharu Kaladiyalli
Hosakida Masanada Huvugalu
Masanada Huvugalu
Hejje Hejjegu Honne Suriyali
Gejje Poojeya Urulige
Koralanendu Needenu
Comments
comments