August 12, 2017
Huchchu Preethiyannu Lyrics
Huchchu Preethiyannu Lyrics: Huchchu Preethiyannu is a song from the 2004 Kannada movie Nalla, directed by V. Nagendra Prasad. Nalla features Sudeep, Sangeetha, Srinath, Naveen Mayur, Apoorva, Chitra Shenoy, Tara and others. This is remake of 1982 Tamil movie Moondram Pirai. This song was composed by Venkat Narayan with the lyrics written by V. Nagendra Prasad. Huchchu Preethiyannu Lyrics song was rendered by Narayan.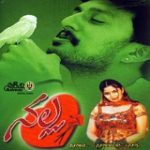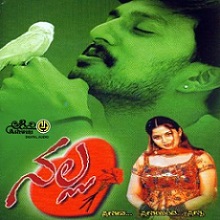 Huchchu Preethiyannu Lyrics
Movie: Nalla [2004]
Music Lable: Ashwini Audio
Music: Venkat Narayan
Lyrics: V. Nagendra Prasad
Singer: Narayan
Check out the lyrics here..
Huchchu Preethiyannu Hachchikonda Nalla
Mechchikonda Preethi Muchchi Hoyitalla
Hey Baaro Bhagavantha Baaro
Nee Bandu Preethi Madi Nodo
Ondu Henna Nodu Baa
Ninna Manasu Needu Baa
Hrudayachindiyago Novu Ninage Thilivudu
Baa Dharege
Huchchu Preethiyannu Hachchikonda Nalla
Mechchikonda Preethi Muchchi Hoyitalla
Preyasina Therinante Hothukondu Hodenu
Murida Therinante Eega Bayalinalli Nintenu
Nanna Preethiyalli Yava Thappu Hudukabeda
Gayavannu Nodi Mathe Uppu Hakabeda
Manasugalu Baliyagive Nanna Kanasugalu Baliyagive
Manasugalu Baliyagive Nanna Kanasugalu Baliyagive
Eegethako Hrudaya Bharavu Indethako Neralu Dooravu
Maathellavu Kaadavo
Huchchu Preethiyannu Hachchikonda Nalla
Mechchikonda Preethi Muchchi Hoyitalla
Huchchu Preethiyannu Hachchikonda Nalla
Mechchikonda Preethi Muchchi Hoyitalla
Comments
comments