July 3, 2018
Anuragada Hosa Anandavo Lyrics | Ade Raga Ade Haadu
Anuragada Hosa Anandavo Lyrics | Ade Raga Ade Haadu: Anuragada Hosa Anandavo is a Kannada song from the movie Ade Raga Ade Haadu, directed by M. S. Rajashekar and written by T N Narasimhan. The film was produced by S. A. Govindaraj under the banner Bhagavathi Combines.
The film was released in 1989 featuring Shivarajkumar, Seema in her debut film, Srinath, Thoogudeepa Srinivas, Shivakumar, Pramila Joshai, Girija Lokesh, Sundarashree, Mico Kitty, Go Ra Bheema Rao, Gopalakrishna, Srishailan, Karanth, Chikkanna, Kunigal Ramanath, Kannada Raju and others. Sangeetha music is the audio label of this movie. This song was composed by Shankar-Ganesh with lyrics written by Chi. Udayashankar. Anuragada Hosa Anandavo song was rendered by singers S. P. Balasubrahmanyam and Manjula Gururaj.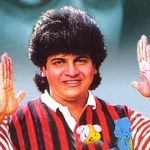 Anuragada Hosa Anandavo Lyrics
Movie: Ade Raga Ade Hadu [1989]
Music Label: Sangeetha
Music: Shankar-Ganesh
Lyrics: Chi. Udayashankar
Singers: S. P. Balasubrahmanyam, Manjula Gururaj
Check out the lyrics here..
Anuraagada Hosa Aanandavo
Bahu Janmada Namma Anubandhavo
Hoovaagi Thanu Hoovaagi
Jenaagi Mana Jenaagi
Jevanada Saagaradi Thelide Ale Aleyaagi
Anuraagada Hosa Aanandavo
Bahu Janmada Namma Anubandhavo
Yendo Ninna Nodida Haage Nanna Manadalli
Yendo Heege Haadida Haage
Yendo Ninna Serida Haage Nanna Yedeyalli
Yendo Yeno Kelida Haage
Antharaaladali Yeneno Nooru Nenapu Nanange
Ninna Maathugale Oo Nalla Nanna Hrudayadolage
Yeno Aathuravo Yeno Kaatharavu
Yeko Heege Kaanenu
Anuraagada Aa Aa Aaa Hosa Aanandavo Aaaa Aa Aa A
Bahu Janmada Aa Aa Aaa Namma Anubandhavo Aaaa Aa Aa A
Aa Aa Aa Laa Lala La Laa Lala Laa
Entha Chenna Preethiyu Nalla Sihi Sakkareyu
Entha Chenna Neenire Nalla
Chinna Ninna Preethiya Mathu Hosa Muththanthe
Ninna Nudiye Sangeethadanthe
Ninna Jotheyalire Nooraaru Kashta Bandarenu
Preethi Haadiyali Aa Kashta Ishtavaagadenu
Jodi Jeevigala Baala Daariyali
Kallu Mullu Hoogale
Anuraagada Hosa Aanandavo
Bahu Janmada Namma Anubandhavo
Hoovaagi Thanu Hoovaagi
Jenaagi Mana Jenaagi
Jevanada Saagaradi Thelide Ale Aleyaagi
Jevanada Saagaradi Thelide Ale Aleyaagi
Anuraagada Aa Aa Aaa Hosa Aanandavo Aaaa Aa Aa A
Bahu Janmada Aa Aa Aaa Namma Anubandhavo Aaaa Aa Aa A
Ade Raga Ade Haadu Songs Lyrics
Annayya Thammayya
Aththe Magala Udupu
Anuragada Hosa Anandavo
Manasalli Ninthe
Eleya Mareyali
Comments
comments