November 4, 2017
Thalakke Navella Lyrics
Thalakke Navella Lyrics: Thalakke Navella is a song from the 1990 Kannada movie Shruthi, directed and produced by Dwarakish. The film was a remake of Tamil film Pudhu Vasantham. This movie features Sunil, Shruti, Indudhar, Honnavalli Krishna, Srivatsa, Dileep, Mandeep Roy, Vaishali Kasaravalli, Srinath and others. Lahari Music was the music label of this movie. This song was composed by S. A. Rajkumar with lyrics penned by M. N. Vyasa Rao. Thalakke Navella was rendered by S. P. Balasubrahmanyam.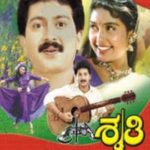 Thalakke Navella Lyrics
Movie: Shruthi [1990]
Music Label: Lahari Music
Music: S. A. Rajkumar
Lyrics: M. N. Vyasa Rao
Singer: S. P. Balasubrahmanyam
Check out the lyrics here..
Thalakke Naavella Haaduthire
Melakke Neevella Thooguthire
Thalakke Naavella Haaduthire
Melakke Neevella Thooguthire
Binka Beke Beda Binnana
Sunkavilla Gejje Kattona
Binka Beke Beda Binnana
Sunkavilla Gejje Kattona
Neevu Kooda Thala Haaki Namma Jodi Haadi
Thalakke Naavella Haaduthire
Melakke Neevella Thooguthire
Binka Beke Beda Binnana
Sunkavilla Gejje Kattona
Neevu Kooda Thala Haaki Namma Jodi Haadi
Gaali Bandaga Naavu Nuggabeku
Nadige Duraagi Eejadabeku
Baala Ee Daari Mulladarenu
Aduve Namagindu Hoovagadenu
Adrushta Koodi Bandre Beedi Thiruka Aadaanu Raaja
Adrushta Jaari Hodre
Namma Raja Kothambri Beeja
Nodilli Nammatake Solilla
Solsakke Yarappangu Dhammilla
Haadu Santhoshake Hrudaya Sangeethake
Thalakke Naavella Haaduthire
Melakke Neevella Thooguthire
Binka Beke Beda Binnana
Sunkavilla Gejje Kattona
Neevu Kooda Thala Haaki Namma Jodi Haadi
Chance-U Bandaga Challenge-U Naavu
Chalige Endendu Nadugolla Naavu
Naavu Haadode Ee Naadigaagi
Edeya Novella Ee Paadigaagi
Kanishta Neevu Namma Bennu Thatti Amele Nodi
Balishta Jodi Naavu Hemme Pattu Haadthivi Nodi
Ee Disco Ee Melakke Savilla
Ee Risk-Ku Munnotake Kansalla
Koogi Once More Endu Kunidu Nalidadalu
Thalang Thangu Tha Tharikita Tharikita
Thalakke Naavella Haaduthire
Melakke Neevella Thooguthire
Binka Beke Beda Binnana
Sunkavilla Gejje Kattona
Neevu Kooda Thala Haaki Namma Jodi Haadi
Thalakke Naavella Haaduthire
Melakke Neevella Thooguthire
Binka Beke Beda Binnana
Sunkavilla Gejje Kattona
Neevu Kooda Thala Haaki Namma Jodi Haadi
Comments
comments