January 26, 2018
Yaavoorava Iva Yaavoorava Lyrics
Yaavoorava Iva Yaavoorava Lyrics: Yaavoorava Iva Yaavoorava is a Kannada song from the 1973 Kannada movie Edakallu Guddada Mele, directed by legendry Puttanna Kanagal. The film was produced by Srikanth Nahatha and Srikanth Patel under the banner Srikanth & Srikanth Enterprises. The movie was loosely based on a novel Kannada Novel of the same name written by famous writer Bharathisutha whose several novels were made into movies.
Edakallu Guddada Mele features Jayanthi, Aarathi, Chandrashekar, Shivaram, V Ashwanth Narayana, Jr Jayanthi, Srinath, Ranga, Jayadeva Kumar and others. Saregama was the music label of this movie. This song was composed by M. Ranga Rao with lyrics penned by K. Prabhakar Shastry. Yaavoorava Iva song was rendered by S. Janaki.
Yaavoorava Iva Yaavoorava is an interesting song with touch of folk elements in it. Kanagal Prabhakar Shastry sir lyrics and S. Janaki amma's beautiful rendition is the plus point of the song.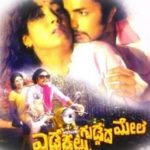 Yaavoorava Iva Lyrics
Movie: Edakallu Guddada Mele [1973]
Music Label: Saregama
Music: M. Ranga Rao
Lyrics: K. Prabhakar Shastry
Singers: S. Janaki
Check out the lyrics here..
Yaavoorava Yaavoorava
Iva Yaarvoorava Yen Chanda Kaanasthavne
Yaavoorava Yaavoorava
Iva Yaavoorava Yen Chanda Kaanasthavne
Yaavoorava Iva Yaavoorava
Coat-U Sharaayi Thottu
Peta Rumalanittu
Coat-U Sharaayi Thottu
Peta Rumalanittu
Neat Aagi
Neat Aagi
Bal Shokaagi
Ee Haida Kaansthavne Ye Ye Ye Aha Aa..
Yaavoorava Yaavoorava
Yen Chanda Kaasthavne
Yaavoorava Iva Yaavoorava
Virraaja Peteyali Veerbhadru Hotelnali
Virraaja Peteyali Veerbhadru Hotelnali
Idly Gaathra Chatney Nungi Negd Haaginthu
Iva Negd Haaginthu
Gonigoppadalli Shuntikoppalinalli
Siddapurada Raagi Mudde Maadana Mele
Jiddajiddi Kusthiyali Gedd Haangithtu
Iva Gedd Haangiththu
Aha Yaavoorava Iva Yaavoorava
Yen Chanda Kaanasthavne
Yaavoorava Iva Yaavoorava
Kodli Pyateyalli Kovi Firangi Hid'du
Doom Doom Dumdum Dumdum
Kodli Pyateyalli Kovi Firangi Hid'du
Koli Hunjaada Byate Aad'dhaangiththu
Iva Aad'dhaangiththu
Shukraara Santheyallo Shanivaara Santheyallo
Bhaagamandala Jogi Ghattada Meloo
Suththi Suththi Bemba Haththi Band Haangiththu
Iva Band Haangiththu
Yaavoorava Iva Yaavoorava
Yen Chanda Kaasthavne
Yaavoorava Iva Yaavoorava
Somvaara Pyateyalli Saakamman Thotadalli
Somvaara Pyateyalli Saakamman Thotadalli
Sille Haaki Gulle Naari Od'dhaangiththu
Ee Nari Od'dhaangiththu
Kushaalanagarada Kushaala Yaanakoodi
Madikeri Pyateyali
Muththyyan Bangle Munde
Aha Madikeri Pyateyali
Muththyyan Bangle Munde
Mallige Chend Esdu Nakd-Haangiththu
Kisi Kisi Nakd-Haangiththu
Iva Nakd-Haangiththu
Yaavoorava Iva Yaavoorava
Yen Chanda Kaasthavne
Yaavoorava Iva Yaavoorava
Thala Kaaveri..
Thala Kaaveri Jaathreyali Hannu Hidkondu
Kannalli Kannittu Kared Haagiththu
Nanna Kared Haagiththu
Yavvi Yavvi Yavvi
Aha Yaavoorava Iva Yaavoorava
Yen Chanda Kaasthavne
Yaavoorava Iva Yaavoorava
Edakallu Guddada Mele Songs
Santosha aha aha Sangeetha
Viraha Nooru Nooru Taraha
Sanyaasi Sanyaasi Arjuna Sanyaasi
Yaavoorava Iva Yaavoorava
Nillu Nille Pathanga
Gundina Maththe Gammaththu
Comments
comments