January 26, 2018
Gundina Maththe Gammaththu Lyrics
Gundina Maththe Gammaththu Lyrics: Gundina Maththe Gammaththu is a Kannada song from the 1973 Kannada movie Edakallu Guddada Mele, directed by legendary Puttanna Kanagal. The film was produced by Srikanth Nahatha and Srikanth Patel under the banner Srikanth & Srikanth Enterprises. The movie was loosely based on a novel Kannada Novel of the same name written by famous writer Bharathisutha whose several novels were made into movies.
Edakallu Guddada Mele features Jayanthi, Aarathi, Chandrashekar, Shivaram, V Ashwanth Narayana, Jr Jayanthi, Srinath, Ranga, Jayadeva Kumar and others. Saregama was the music label of this movie. This song was composed by M. Ranga Rao with lyrics penned by M. Narendra Badu. Gundina Maththe Gammaththu song was rendered by S. P. Balasubrahmanyam.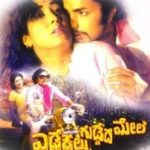 Gundina Maththe Gammaththu Lyrics
Movie: Edakallu Guddada Mele [1973]
Music Label: Saregama
Music: M. Ranga Rao
Lyrics: M. Narendra Badu
Singers: S. P. Balasubrahmanyam
Check out  the lyrics here..
Gundina Maththe Gammaththu
Alathe Meeridare Aapaththu
Kudukanige Irodu Niyaththu
Ide Baatli Mahaththu
Gundina Maththe Gammaththu
Alathe Meeridare Aapaththu
Kudukanige Irodu Niyaththu
Ide Baatli Mahaththu
Hennina Mahthu Drohake Moola
Honnina Maththu Bheethige Moola
Hennina Mahthu Drohake Moola
Honnina Maththu Bheethige Moola
Mannina Maththu Vairake Moola
Padaviya Maththu Praanake Moola
Aadare Magu
Gundina Maththe Gammaththu
Definitely
Alathe Meeridare Aapaththu
Vidyeya Maththu Ghravake Moola
Roopina Maththu Sheelake Moola
Vidyeya Maththu Ghravake Moola
Roopina Maththu Sheelake Moola
Shouryada Maththu Sedige Moola
Keerhtiya Maththu Pathanake Moola
Adare Dear Boy
Gundina Maththe Gammaththu
Alathe Meeridare Aapaththu
Baayige Ghaataadaroo Brainige Sweetu Sweetu
Mahaniyara Snehake Sulabhada Route-U Route-U
Baayige Ghaataadaroo Brainige Sweetu
Mahaniyara Snehake Sulabhada Route-U
Hey Bhaktha Jana Aaha
Bhaktha Jana Hechchiralu Yeride Rate-U
Aadaroo Baarugalu Open Day And Night-U
Open Day And Night-U
Edakallu Guddada Mele Songs
Santosha aha aha Sangeetha
Viraha Nooru Nooru Taraha
Sanyaasi Sanyaasi Arjuna Sanyaasi
Yaavoorava Iva Yaavoorava
Nillu Nille Pathanga
Gundina Maththe Gammaththu
Comments
comments