December 22, 2018
Bell Bottom Yethake Song Lyric Video Released | Rishab Shetty
Bell Bottom Yethake Song Lyric Video Released | Rishab Shetty: Yethake is first single from an upcoming Kannada movie titled Bell Bottom starring director Rishab Shetty and Hariprriya in the lead along with Yogaraj Bhat, Achuth Kumar, Sujay Shastry, Shivmani, PD Satish, Prakash Tuminad and others.
This is the first full fledged role played in a movie by Rishab Shetty, who gained lot of attention as a director in Kannada film industry by directing movies like 2016 blockbuster Kirik Party and this years sensation Sarkari Hi. Pra. Shaale, Kasaragodu, Koduge:Ramanna Rai. He made his directorial debut in Ricky released in 2016. He is currently filming Katha Sangama.
Bell Bottom was directed by Jayatheertha and produced by Santosh Kumar K C under the banner Golden Horse Cinemas. The story of the film was written by Dayanand T K while Dialogues were penned by Raghu Niduvalli. Aravind Kashyap is the director of photography, K M Prakash is the editor, Dharani Gangeputhra is the art director and Bhushan is the Choreographer of this film.
Yethake Song was composed by music director B Ajaneesh Loknath who has been a frequent collaborator of Rishab Shetty. The lyrics of the song was written by Yogaraj Bhat. Yethake Song was rendered by playback singer Vijay Prakash. Rishab Audio is the audio label of this movie.
The musicians and technical crew of the song includes Keyboard and Rhythm Programming by B Ajaneesh Loknath , Additional Programming by Midhun Ashok , String Sections by Yenzone of Chennai Strings and Clarinet by Babji. Music Production by ABBS Studio (CR Bobby, B Ajaneesh Loknath) and Mixing and Mastering was done Sajay Kumar of Renu Studios, Bangalore.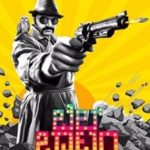 Song: Yethake Song Lyrics
Movie: Bell Bottom [2019]
Music Label: Rishab Audio
Music by: B Ajaneesh Loknath
Vocals: Vijay Prakash
Lyrics by: Yogaraj Bhat
Listen to Yethake Kannada song from the movie Bell Bottom and express your opinion about this latest song.
Comments
comments