November 13, 2017
My Favorite A.R. Rahman Hindi Songs | Part 1
My Favorite A.R. Rahman Hindi Songs | Part 1
Is that even possible that you like Bollywood songs and A.R. Rahman doesn't make your favorite list? Aisa ho hi nahi sakta! He started his magic with Roja directed by Mani Ratnam and its been two and a half decades and the magic of A. R. Rahman has still not vanished!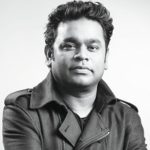 It's been 25 yeas since Roja and Rahman in this span have not only succeeded in garnering the international recognition and awards but also has become an inspiration for the new composers. He is the first Indian music composer to win an Oscar, a Golden Globe, and a BAFTA Award.
I believe music is for your soul. And A R Rahman's music is our pole star guiding our directionless mind and soul and soothing it with his amazing songs.
Today, I'm going to list Top 10 favorite Hindi songs composed by A. R. Rahman
1. Nahi Saamne – Taal
This song is from the movie Taal, which upon it's release was declared as a musical blockbuster. This song is song by Hariharan and its so soothing, I have been using this song as my lullaby since ages. Subhash Ghai and Rahman Combination is very popular even today!
2. Maahi Ve – Highway
This song is from the movie "Highway" starring Alia Bhat and Randeep Hooda. The movie was directed by Imtiaz Ali. A.R. Rahman with his mesmerizing voice croons "Maahi Ve" in such a way that you are completely lost.
Trivia: Highway was supposed to have just background music with no songs!
Imagine what we would have missed out if Imtiaz Ali has done just that. We would have surely missed out one great song!!!
3. Tum Ko – Rockstar
Rockstar is directed by Imtiaz Ali featuring Ranbir Kapoor and Nargis Fakhri. It's really very difficult to talk about just one song when the whole Album according to The Indian Express is considered as a milestone for Bollywood.
Still If I have to pick one out and say it will be Tum Ko sung by Kavitha Krishnamurthy who happens to be one of my favorites. The Lyrics penned by Irshad Kamli add fuel to the music. The voice, music and Lyrics are just Perfect!
4. Saathiya – Saathiya
Saathiya directed by Shaad Ali with Vivek Oberio and Rani Mukerji playing the main leads. Gulzar Saab has penned the lyrics. The song Saathiya is song by Sonu Nigam.  This song is treat not only for your ears but also your eyes. The locations and the costumes used in the song is just amazing! A.R. Rahman and Sonu Nigam won awards for this particular song.
5. Tu Meri Dost Hai – Yuvvraj
Yuvvraj is directed by Subhash Ghai and has ensemble star cast of Anil Kapoor, Salman Khan, Katrina Kaif, Boman Irani and Zayed Khan. The lyrics is written by Gulzar Saab. The only saving grace of the movie was A.R. Rahman music and Gulzar saab's lyrics. My favorite out of the lot is Tu meri dost hai sung by Benny Dayal, Shreyas Ghosal and A.R. Rahman
6. Kehna hi Kya – Bombay
The film Bombay is directed by Mani Ratnam starring Arvind Swamy and Manisha Koirala. The film was directed in Tamil and later was dubbed into Telugu, Hindi and Malyalam. The Lyrics for the hindi version was penned by Mehboob. Kehna hi kya is sung by K.S. Chitra, A.R. Rahman and Chorus.
The song with its simple choreography and amazing Voice of K. S. Chitra and Chorus just makes the listener to loosen up after a tiresome day.
7. Hum Hai Iss Pal Yahan – Kisna
Kisna is directed by Subhash Ghai starring Vivek Oberoi and Isha Sharvani. The Music is composed by A.R. Rahman and Ismail Darbaar. The lyrics is written by Javed Akhtar and the song was sung by Udit Narayan and Madhu Shree. Subhash Ghai and Rahman are tested and proved formula, so when it comes to these song at least music cannot go wrong! The only thing tolerable about the movie was its music!
8. Jai Ho – Slumdog Millionaire
This British – Indian drama movie directed by Danny Boyle was released in the year 2008. The film loosely based on Q&A by Vikas Swarup has a star cast of Anil Kapoor, Frieda Pinto, Dev Patel and Irrfan Khan.
Can anybody forget this song Jai Ho? This song won A. R. Rahman many accolade. The lyrics was penned by Gulzar Saab and the song was sung by Sukhwinder Singh, Vijay Praksah, Tanvi Shah and Mahalakshmi Iyer. That Goose Bumps moment when Vijay Prakash with his voice says "Jai Ho", it's just unforgettable!
9. E Ajnabee – Dil Se
Dil Se directed by Mani Ratnam features Shah Rukh Khan, Manisha Koirala and Preity Zinta in the lead roles. The Lyrics for the song E Ajnabee was penned by Gulzar Saab and sung by Udit Narayan and Mahalakshmi Iyer.
The very first time I heard "O Pakhee Pakhee Pardesi" I was sold! Even after a decade the song still has not found it's replacement.
10. Dil Gira Dafatan – Delhi 6
Delhi 6 was directed by Rakeysh Omprakash Mehra featuring Abhishek Bachchan, Sonam Kapoor, Om Puri and Waheeda Rahman. The Lyrics were penned by Prasoon Joshi. The Song Dil Gira Dafatan was sung by Ash King and Chinmayee. My heart goes ummm when ever I listen to Dil Gira dafatan!
When it comes to A. R. Rahman, it's quite difficult to stop at just Top 10 songs. So here are few more songs which have earned special place in my heart!
• Tu Hi Re – Bombay sung by Hariharan
• Enna Sonna – Ok Jaanu sung by Arijith Singh
• Kahin Toh – Jaane tu ya jaane na sung by Rashid Ali and Vasundara Das
• Rang De – Thakshak sung by Asha Bhosle
• Tu bin bataayein – Rang de Basanti sung by Madhu Shree and Naresh Iyer.
• Maloom – Lekar hum deewane dil sung by Jonita Gandhi, Nakash Aziz and Hriday Gattani.
So, this was the part 1 of my favorite A.R.R songs in Hindi. Please do leave a comment about your favorite song. Let me know whether we have similar tastes!
Don't forget to Like, Share and Comment!
Keep Visiting the site for more update on Music, Lyrics and Artist!
More to come.
Comments
comments