April 21, 2020
List of Kannada Film Artists with Honorary Doctorate Degree
List of Kannada Film Artists with Honorary Doctorate Degree: Honorary Doctorate degrees are bestowed by Universities to someone who has immensely contributed to the particular field.  We have made an attempt to list out Kannada film artist whom were conferred with Honorary Doctorate degree from different universities in India and Abroad.
These artists in their long journey in Kannada Cinema have contributed so much to the Kannada film industry in their own way. apart from these artists, Actors Sridhar and Jayamala obtained doctorate by presenting study paper to the university.
Bangalore University conferred the Doctorate to Actress Jayamala on 18 January 2008 for her thesis 'rehabilitation of rural woman in Karnataka'.
Actors Sridhar was conferred with the Doctorate of Literature on 9th June 2014 for 'Narthaka in Indian Dance with special reference to Bharatanatyam' from Hampi Kannada University.
Lets check out the list of Kannada Film Artists with Honorary Doctorate Degree…
---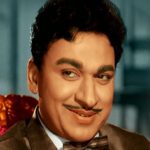 1. Rajakumar
Occupation: Actor / Singer
Years active: ‎1954-2005
Doctorate awarded in: 1976
University: Mysore University
University Location: Mysore, Karnataka, India
---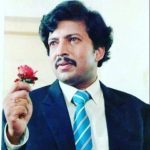 2. Vishnuvardhan
Occupation: Actor
Years active: ‎1972-2009
Doctorate awarded in: 2005
University: Bangalore University
University Location: Bangalore, Karnataka, India
---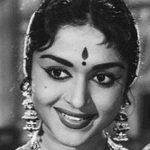 3. B. Saroja Devi
Occupation: Actor
Years active: ‎1955-present
Doctorate awarded in: 2006
University: Bangalore University
University Location: Bangalore, Karnataka, India
---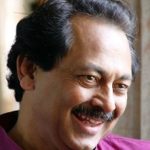 4. Girish Kasaravalli
Occupation: Director
Years active: ‎1977-present
Doctorate awarded in: 2006
University: Kuvempu University
University Location: Shimoga, Karnataka
---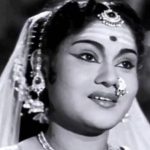 5. Leelavathi
Occupation: Actor
Years active: 1958-present
Doctorate awarded in: 2008
University: Tumkur University
University Location: Tumkur, Karnataka, India
---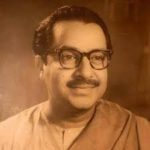 6. K. S. Ashwath
Occupation: Actor
Years active: 1955-2007
Doctorate awarded in: 2008
University: Tumkur University
University Location: Tumkur, Karnataka, India
---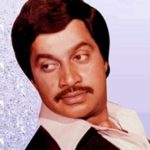 7. Srinath
Occupation: Actor
Years active: ‎1967-present
Doctorate awarded in: 2008
University: The Open International University for Complementary Medicines
University Location: Colombo, Sri Lanka
---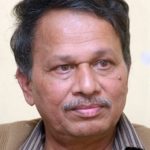 8. Baraguru Ramachandrappa
Occupation: Writer / Director
Years active: ‎1978-present
Doctorate awarded in: 2008
University: Kuvempu University
Place: Shimoga, Karnataka
---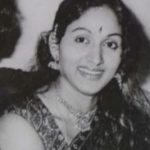 9. Bharathi Vishnuvardhan
Occupation: Actor
Years active: 1966-present
Doctorate awarded in: 2010
University: Karnataka State Open University
University Location: Mysore, Karnataka, India
---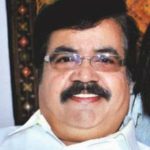 10. Sundar Raj
Occupation: Actor
Years active: 1967-present
Doctorate awarded in: 2011
University: The Open International University for Complementary Medicines
University Location: Colombo, Sri Lanka
---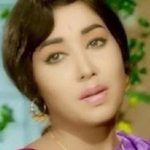 11. Jayanthi
Occupation: Actor
Years active: 1960-present
Doctorate awarded in: 2012
University: Mysore University
University Location: Mysore, Karnataka, India
---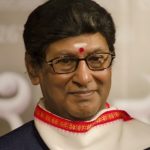 12. Rajesh
Occupation: Actor
Years active: ‎1963-present
Doctorate awarded in: 2012
University: Hampi University
University Location: Ballari, Karnataka, India
---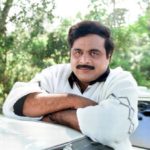 13. Ambareesh
Occupation: Actor
Years active: 1972-2018
Doctorate awarded in: 2013
University: Karnataka University
University Location: Dharwad, Karnataka, India
---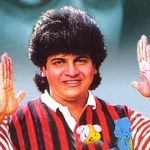 14. Shivaraj Kumar
Occupation: Actor
Years active: 1986-present
Doctorate awarded in: 2014
University: Vijayanagara Sri Krishnadevaraya University
Place: Ballari, Karnataka, India
---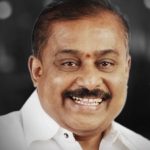 15. Hamsalekha
Occupation: Music Director
Years active: ‎1981-present
Doctorate awarded in: 2014
University: Bangalore University
University Location: Bangalore, Karnataka, India
---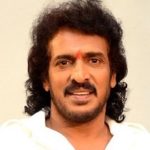 16. Upendra
Occupation: Actor
Years active: 1989-present
Doctorate awarded in: 2015
University: Angkor Khemara University
University Location: Cambodia
---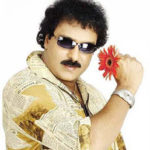 17. V. Ravichandran
Occupation: Actor
Years active: ‎1981-present
Doctorate awarded in: 2019
University: C.M.R University
Place: Bangalore, Karnataka, India
---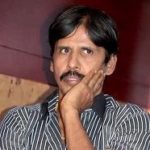 18. Thriller Manju
Occupation: Stunt Director / Actor
Years active: ‎1990-present
Doctorate awarded in: 2019
University: National Virtual University for Peace and Education
University Location: Virtual
---
List of Kannada Film Artists with Honorary Doctorate
| | | |
| --- | --- | --- |
| Name | Year | University |
| Rajakumar | 1976 | Mysore University |
| Vishnuvardhan | 2005 | Bangalore University |
| Saroja Devi | 2006 | Bangalore University |
| Girish Kasaravalli | 2006 | Kuvempu University |
| Leelavathi | 2008 | Tumkur University |
| K. S. Ashwath | 2008 | Tumkur University |
| Srinath | 2008 | OIUCMED, Sri Lanka |
| Baraguru Ramachandrappa | 2008 | Kuvempu University |
| Bharathi | 2010 | Karnataka State Open University |
| Sunder Raj | 2011 | OIUCMED, Sri Lanka |
| Jayanthi | 2012 | Mysore University |
| Rajesh | 2012 | Hampi University |
| Ambareesh | 2013 | Karnataka University |
| Shivaraj Kumar | 2014 | VSKUB |
| Hamsalekha | 2014 | Bangalore University |
| Upendra | 2015 | AKU, Cambodia |
| V. Ravichandran | 2019 | C.M.R University |
| Thriller Manju | 2019 | NVUP |
Search Terms
Rajkumar, Vishnuvardhan, Saroja Devi, Girish Kasaravalli, Leelavathi, K. S. Ashwath, Srinath, Baraguru Ramachandrappa, Bharathi, Sunder Raj, Jayanthi, Rajesh, Ambareesh, Shivaraj Kumar, Hamsalekha, Upendra, V. Ravichandran, Thriller Manju, Mysore University, National Virtual University for Peace and Education, C.M.R University, Angkor Khemara University, Bangalore University, Vijayanagara Sri Krishnadevaraya University, Karnataka University, Ballari, Hampi University, Dharwad, Mysore, Bangalore, Karnataka State Open University, Cambodia, Colombo, Sri Lanka, Karnataka State Open University, Tumkur University, Tumkur, Kuvempu University, Shimoga, Kannada Film Artists With Honorary Doctorate Degrees, Honorary Doctorate
Comments
comments