March 13, 2020
Enna Binnapa Kelu Dhanvantari Song Lyrics | Gopaladasara Keerthanegalu 6
Enna Binnapa Kelu Dhanvantari Song Lyrics | Gopaladasara Keerthanegalu 6: Enna Binnapa Kelu Dhanvantari is a Kannada Dasarapadagalu written and composed by Sri Gopala Dasaru. Gopala Dasa was a prominent poet and saint of 18th century. He propagated the Dvaita philosophy through his Kirtans or Dasara Padagalu in Kannada language.
He was the contemporary of Vijaya Dasa and Jagannatha Dasa of Haridasa tradition. Gopala Vittala was his pen name or ankita nama as they call in Kannada. Enna Binnapa Kelu Dhanvantari song was rendered by various aritsts like Puttur Narasimha Nayak and others over the years.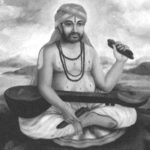 Enna Binnapa Kelu Dhanvantari Lyrics
Composer : Gopala Dasaru
Lyrics: Gopala Dasaru
Lord: Gopala Vittala
Genere: Devotional / Dasara Padagalu
Language: Kannada
Check out the lyrics of some of Gopaladasara Keerthanegalu here..
26. Enna Binnapa Kelu Dhanvantari
27. Karunikaayo Raghavendra Guruve
28. Kapadele Sakalaapadhhaarini
29. Mooru Namagala Dharisida Karanavenu
30. Kaayo Shree Naarasimha
---
26. Enna Binnapa Kelu Dhanvantari
Enna Binnapa Kelu Enna Binnapa Kelu
Dhanvantari Daya Maadu Sannavanu Iva Kevala
Banna Badisuva Rogavannu Mochana Maadi
Chennaagi Paalisuvudu Karuni
Chennaagi Paalisuvudu
Aarogya Aayushya Aishvaryavembo Ee Mooru Vidha Vastugalu
Narayanana Bhajakaraadavara Saadhanake Poornavaagippuvu
Ghora Vyabhichaara Para Ninde Para Vittaapahaara Maadida Doshadi
Daridraraaguvaru Mooru Vidhadindali
Kaarananu Neene Dushkarma Pariharisuvudu Hariye
Vasumathiya Melinnu Asura Janara Bahala Vashavalla Kaliya Bhaadhe
Bisilinda Peedithavaada Sasigalanthe Shishugalu Naavippevu
Asuraari Ninna Karunaamruthada Malegaredu Kushaladi Paalisuvuru
Kesarinda Kesaru Tholedante Karmada Pathavu Asunaatha Hariye Poreyo Swami
Aadi Vyaadhigalu Unmaada Vibhrama Naanaa Baadhegaushadhavu Neene..
Hey Deva Ninna Kara kalasha Sudheveredu Saadhugala Santhaisuvi
Modabadisuvi Ninna Saadhisuvarige Shubhodayangalaneevi
Aadarisi Ivage Thavapaadadhyaanavanittu Saadhugalolagittu Modakodu Sarvadaa
Anyaranu Bhajisadale Ninnane Sthutisutha Ninna Chinhegala Dharisi
Ninnavaranenisi Ninna Naamoccharisi Ninninda Upajeevisi
Anna Aarogyakke Alpa Jeevigalige Innu Aalariyabeke
Ninna Sankalpa Bhaktara Poshakanemba Ghanna Birudinnu Uluho Salaho
Ninnavarali Ivage Innu Rathiyannu Kottu Ninnavanendu Aridu
Ninna Naa Praarthisida Anyarige Allariye Enna Paalisuva Doreye
Enna Maatgallavidu Enna Hiriyara Maathu Mannisabeku Karuni
Anantha Gunapoorna Gopala Vittala Innidane Paalisuvudo Prabhuve
27. Karunikaayo Raghavendra Guruve
Karunikaayo Raghavendra Guruve
Nerenanbidavara Kaamitha Kalpa Tharuve
Teertha Paadana Paada Pankaja Bhrunga
Dhoohrtavaadi Andha Thimira Pathanga
Kaartha Swara Loshta Sama Chitta Sanga
Aartajanara Paala Athi Dayapaanga
Chapala Chittaru Thamma Japathapadindu
Vipareetha Karma Poguvudu Heegendu
Apahaasavallade Idu Enu Chendu
Krupana Vathsala Kaayo Athidaya Sindhu
Pala Bedi Seve Maduva Dasanalla
Palake Seveya Sveekarisuva Swami Neenalla
Halavu Matahenu Ee Vivaravanella
Thilida Sarvagnyarim Binneso Solla
Svottamaranishta Punyavu Nijadi Bandu
Bhrutyaraa Sukhake Kaaranavaahudendu
Kliptavaagide Namage Olidu Bhakutiyanindu
Ittu Paalisabeko Dheena Jana Bandhu
Marudamsha Madhvamataabdhi Chandirane
Parama Kalyana Gunaratna Ratnakarane
Duritha Jeemuthake Chanda Maaruthane
Siri Guru Gopala Vittalanna Sharanane
28. Kapadele Sakalaapadhhaarini
Kapadele Sakalaapadhhaarini
Kollapuragata Kamale
Ee Pari Hariya Dayapaathrale
Shuba Noopuraadi Sukalaape Shobithe
Bhru Chaapa Chalanadinda Pavamananige
Padade Bhavathaapagalalidu
Indeevara Mandira Nandini
Chandrajayipa Vadane
Brundaaraka Muni Vanditha
Padayuge Kunda Kutmalaradane
Madane Mukunda Hrudayasadane Indra Neelanabha
Sundarathanu Guna Saandra
Indumukhi Mandaradhara Govinda Bandhunuthe
Brundavana Pathi Nanda Nandananaanandini Vandithe
Kanyamani Jaganmanyamrutha
Paavannadhara Bimbe Ghana Kalasha Kuchavannu
Dharipa Kati Sanna Ghana Nithambe
Ambe Chinna Putthali Bombe Annavasana
Dhana Dhaanyakaagi Pararanna Yachisi Balu Kinnanaguthali
Ninnanu Maredenu Ennava Gunagalannu Enisadiru Mannisu Binnapa
Lola Kundala Kapola Shobitha Keelala Jaathapaani Kelili
Yamunaakuladi Haridu Koolachorana Rani Jaane
Shushrone Jagatrane Kaala Koota Sama
Keelu Vishayadali Beeluvudenna
Mana Keelisi Sri Gopala Vitalananugala
Sevipanthe Sheelaveeyeyendu Keluve Laalise
29. Mooru Namagala Dharisida Karanavenu
Mooru Naamagala Dharisida Karanavenu
Sari Pelalo Eegale
Sri Ramapathi Srinivasa Venkataramana
Yaru Ittaro Ninage Mooru Naamagala
Shudda Vaishnavarella Shudda Mooruthi Endu
Shudda Padake Eragi Karava Mugidu
Eddu Nodalu Ninna Paneyolipari Iralu
Madhva Mathada Daivavendu Ninna Kareyuvare
Saalade Ninna Saundaryakke Ondu Thilaka
Pala Sagara Shaayi Cheluva Moorthi
Kaala Kaalake Baruva Bhakutha Janagala Vrunda
Drushti Taakuvudemba Thoruva Bageyo
Mooru Lokagalihavu Mooru Roopana Naanu
Mooru Maalpenu Jagava Mooru Gunadi
Mooru Thaapava Geddu Maargadi Bhajise
Paaru Maaduvenendu Thoruva Bageyo
Mooreradu Eradondu Indriya Varjisalu
Thoruvanu Nija Roopa Bhaktanendu
Saaruttiddaru Vaayu Ariyade Bhajisidage
Mooru Namagale Gathi Enuva Bageyo
Srilola Krishna Gopala Vitala Ninna
Ee Bageya Leelegala Arivaryaaro
Vaasashayana Venkateshane Enna Manake
Kaala Kaalake Ninna Leelegala Thoro
30. Kaayo Shree Naarasimha
Kaayo Shree Naarasimha
Kaayo Jaya Naarasimha Kaayo
Kaayo Shree Naarasimha Triyambakaadyamaresha
Bhayaandhatimira Maarthaanda Jaya Naarasimha Kaayo
Ghora Akaalamruthyu Meeri Baralu Kandu
Dheera Nee Bidisadinyaaro Jaya Naarasimha Kaayo
Bheeshanane Subhadra Dosha Mrutyuge Mruthyu
Sushumnaanaadisthita Vibhuve Jaya Naarasimha
Gnyaana Rahithanaagi Naa Ninna Marethare
Neenu Maretadyake Pelo Jaya Naarasimha Kaayo
Prabalottamanenisi Abalara Kaayadiralu
Subalaru Kandu Mecchuvarenu Jaya Naarasimha Kaayo
Paala Munniragaara Paduma Manohara
Gopala Vittala Jagathpaala Sri Naarasimha Kaayo
---
Search Terms
Gopaladasara Keerthanegalu, Gopaladasara Keerthanegalu Lyrics In Kannada, Gopaladasara Keerthana In Kannada, Gopaladasara Keerthana Songs, Gopaladasa Songs, Gopaladasa Songs List, Gopaladasara Haadugalu, Gopaladasa Songs Lyrics In Kannada Pdf, Gopaladasa Bhakthi Geethegalu, Gopaladasara Haadugalu Kannada, Gopaladasara Keerthanegalu, Gopala Dasara Padagalu, Gopaladasara Padagalu Lyrics In Kannada, Gopaladasara Haadugalu, Gopaladasara Haadugalu Kannada, Kanaka Dasara Padagalu, Purandara Dasara Padagalu, Dasara Padagalu,Dasara Padagalu By Vidyabhushana, Dasara Padagalu Lyrics, Dasara Padagalu Puttur Narasimha Nayak, Dasara Padagalu List, Dasara Padagalu Kannada Devotional Songs, Kanakadasa Jayanthi, Kanaka Jayanthi, Kanakadasa Jayanthi Date, Kanakadasa Jayanthi November 26, Khandachapu, Gargi N Shabaraya, Pejawara Vishwesha Thirtharu, Sri Vishwesha thirtha swamiji, Gopala Vittala, Vijaya Dasa, Jagannatha Dasa, Haridasa
Comments
comments