October 21, 2020
Mysoora Chamundi Baare Song Lyrics | Navaratri Kannada Songs
Mysoora Chamundi Baare Song Lyrics | Navaratri Kannada Songs: More Iduve Paadadalli Chamundi Thaayiye is a  Kannada devotional song about Goddess Chamundeshwari. Chamundi Devi or Chamundi is a form of the Hindu Divine Mother Parvathi.
Mysoora Chamundi Baare song lyrics were penned by Purushotham and the song was composed by Samrat. This song was rendered by singers Vijay Urs and Chandrika Gururaj.
This Navratri special Kannada devotional songs on Durga, Chamundeshwari are sung during the Navarathri festival  and also during the Golu decorations as well.
Navaratri or Durga Puja festival is associated with goddess Durga. Navaratri is a Hindu festival that spans nine  nights and ten days. This festival is celebrated for different reasons and celebrated differently in various parts of India. Navaratri is celebrated as the Durga Puja festival in West Bengal. In Karnataka, It is called Dasara.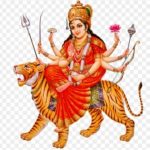 Song: Mysoora Chamundi Baare
Album: Chamundi Baare Manege
Lyrics: Purushotham
Music: Samrat
Singer: Vijay Urs, Chandrika Gururaj
Label: Jhankar Music
Check out the lyrics here..
Mysoora Chamundi Baare
Darushanava Neede Namage
Siri Belaka Chelle Manege
Chamundi Baare Manege
Darushanava Neede Namage
Siri Devi Bare Manege
Chamundi Baare Manege
Darushanava Neede Namage
Siri Belaka Chelle Namage
Mysooru Bettadodathi
Nee Namma Bhagya Jyothi
Mysooru Bettadodathi
Nee Namma Bhagya Jyothi
Hagalirulu Bhakthiyalli
Hagalirulu Bhakthiyalli
Japisuvevu Kalpavalli
Nee Baruva Haadi Thumba
Malligeya Hoova Chelli
Nee Baruva Haadi Thumba
Malligeya Hoova Chelli
Ghama Ghamiso Dhoopavirisi
Ghama Ghamiso Dhoopavirisi
Ninagaagi Kayuthihevu
Chamundi Baare Manege
Siri Devi Bare Manege
Dhareyaalo Mathe Neenu
Namagella Kamadhenu
Dhareyaalo Mathe Neenu
Namagella Kamadhenu
Maneyolage Baare Maathe
Maneyolage Baare Maathe
Siri Soukhya Needuvaathe
Angaladi Hoththu Ninna Uyyaleyalli Thoogi
Angaladi Hoththu Ninna Uyyaleyalli Thoogi
Hongirana Deepadalli Hongirana Deepadalli
Belaguvevu Bhakuthi
Siridevi Baare Manege
Siri Belaka Chelle Namage
Chamundi Baare Manege
Kuladevi Thayi Neenu
Nammellarusiru Neenu
Kuladevi Thayi Neenu
Nammellarusiru Neenu
Kadu Kashta Kaleyuvaake
Kadu Kashta Kaleyuvaake
Nee Namma Jagada Maathe
Mysooru Chamundi Jagadambeye
Siri Soukhya Koduvaake Gayatriye
Nee Baare Nammamma Sirideviye
Nage Devi Baare Manege Santhasava Thare Namage
Nage Devi Baare Manege Santhasava Thare Namage
Ninna Madila Koosu Naavu
Ninna Madila Koosu Naavu
Ninna Olume Beduthihevu
Chamundi Baare Manege
Darushanava Neede Namage
Siri Devi Bare Manege
Comments
comments