May 28, 2021
Shukravara Bandaga Song Lyrics | BK Sumitra Kannada Devotional Songs
Shukravara Bandaga Song Lyrics | BK Sumitra Kannada Devotional Songs: Shukravara Bandaaga Shubhada Shakuna is a famous Kannada devotional song rendered by popular Kannada playback singer B. K. Sumitra. Apart from film songs she has rendered by many devotional songs.
Goddess Lakshmi is one of the principal goddesses in Hinduism. She is the goddess of wealth, fortune, love, beauty, joy and prosperity, and associated with Maya. Along with Parvathi and Saraswathi, she forms the trinity of Hindu goddesses.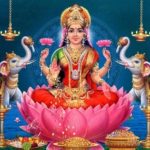 Shukravara Bandaga Song Lyrics
Genre: Devotional
Goddess: Lakshmi
Language: Kannada
Lyrics: N/A
Singer: B. K. Sumitra
Check out the lyrics of Shukravara Bandaga Song Lyrics here..
Shukravara Bandaaga
Shubhada Shakuna Tandaaga
Shubhra Manadi Poojisidaaga
Olivalamma Bhagyalaksmi
Shukravara Bandaaga
Shubhada Shakuna Tandaaga
Shubhra Manadi Poojisidaaga
Olivalamma Bhagyalaksmi
Maneya Thumba Makkalu Beke
Koduvalamma Santhaana Lakshmi
Daaridryavu Neegabeke
Dhana Koduvalu Dhanalakshmi
Shukravara Bandaaga
Shubhada Shakuna Thandaaga
Shubhra Manadi Poojisidaaga
Olivalamma Bhagyalaksmi
Jnana Jyothi Belegalu Beke
Vidye Tharuva Vidyalakshmi
Thotta Kelasa Kaigoodabeke
Jaya Tharuvalu Vijayalakshmi
Shukravara Bandaaga
Shubhada Shakuna Thandaaga
Shubhra Manadi Poojisidaaga
Olivalamma Bhagyalaksmi
Maneya Kanaja Thumbabeke
Koduvalamma Dhanya Lakshmi
Itta Hejje Mundidabeke
Dhairya Koduvalamma Dhairya Lakshmi
Shukravara Bandaaga
Shubhada Shakuna Tandaaga
Shubhra Manadi Poojisidaaga
Olivalamma Bhagyalaksmi
Arishina Kunkumavanu Belesi
Nalivalamma Aadilakshmi
Mangaleyara Manasige
Harusha Tharuva Mahalakshmi
Shukravara Bandaaga
Shubhada Shakuna Tandaaga
Shubhra Manadi Poojisidaaga
Olivalamma Bhagyalaksmi
Shukravara Bandaaga
Shubhada Shakuna Tandaaga
Shubhra Manadi Poojisidaaga
Olivalamma Bhagyalaksmi
Comments
comments