July 1, 2021
Vazhvu Aanaval Durga Lyrics | Rahu Kala Durga Ashtakam
Vazhvu Aanaval Durga Lyrics | Rahu Kala Durga Ashtakam: Vazhvu Aanaval Durga is famous devotional song also known as Rahu Kala Durga Ashtakam or Rahu Kala Durga Stotram. This stotram was composed by Sri Durgai Chithar [Durgai Siddhar swamigal].
Sri Durgai Siddhar Swamigal is a Siddar or saint from Tamil Nadu, who has his jeeva Samadhi in Padappai Chennai. He has written many stotram and devotional songs most of them about Goddess Durga.
In our life some times, we are surrounded by unimaginable difficulties and sorrows. We may not even know what the reason for all these. Life would have given us innumerable pain. Some would say that these are our fate. But some say, the reason for all this is our horoscope. If the planets do not sit properly in our horoscope, unexpected difficulties will come.
To protect us from that misery, it is enough to pray to Goddess Durga during the Rahu kaala by lighting the ghee lamp [Neydeepam] and reciting this Rahu Kala Durga stotram or Rahu Kala Durga Ashtakam. It is believed that this will result in the removal of the marriage hurdles, the blessing of Mangalya and the blessing of having a child, etc..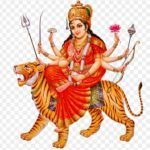 Vazhvu Aanaval Durga Lyrics
Composer: Sri Durgai Chithar
Genre: Devotional
Goddess: Durga
Language: Tamil
Singers: Various
Check out 'Vazhvu Aanaval Durga Lyrics' here..
Vazhvu Aanaval Durga Vaakkum Aanaval
Vaanil Nindraval Indha Mannil Vandhaval
Thazhvu Atraval Durga Thaayum Aanaval
Thaapam Neekkiye Ennai Thaangum Durgaye
Devi Durgaye Jaya Devi Durgaye
Devi Durgaye Jaya Devi Durgaye
Ulagai Eendraval Durga Umayum Aanaval
Unmai Aanaval Yendhan Uyirai Kaappaval
Nilavil Nindraval Durga Nithiyum Aanaval
Nilavi Nindraval Endhan Nidhiyum Durgaye
Devi Durgaye Jaya Devi Durgaye
Devi Durgaye Jaya Devi Durgaye
Chemmaiyaananaval Durga Jepamum Aanaval
Ammaiyaanaval Anbu Thandhai Aanaval
Immai Aanaval Durga Inbam Aanaval
Mummaiyaanaval Endrum Muzhumai Durgaye
Devi Durgaye Jaya Devi Durgaye
Devi Durgaye Jaya Devi Durgaye
Uyirum Aanaval Durga Udalum Aanaval
Ulagamaanaval Endhan Udamai Aanaval
Payirum Aanaval Padarum Kombaval
Panbu Pongida Endrum Pazhutha Durgaye
Devi Durgaye Jaya Devi Durgaye
Devi Durgaye Jaya Devi Durgaye
Thumbam Atraval Durga Thureeya Vaazhbaval
Thuraiyum Aanaval Inba Thoniyaanaval
Anbu Utraval Durga Abhaya Veedaval
Nanmai Thangida Ennul Nadakkum Durgaye
Devi Durgaye Jaya Devi Durgaye
Devi Durgaye Jaya Devi Durgaye
Guruvum Aanaval Durga Kuzhandaiyaanaval
Kulamum Aanaval Engal Kudumba Dheepame
Thiruvum Aanaval Durga Trishooli Maayaval
Thiru Neerhil Ennidam Thigazhum Durgaye
Devi Durgaye Jaya Devi Durgaye
Devi Durgaye Jaya Devi Durgaye
Rahu Devanin Perum Poojai Yetraval
Rahu Nerthil Ennai Thedi Varubaval
Rahu Kalathil Endhan Thaaye Vendinen
Rahu Durgaye Yennai Kaakum Durgaye
Devi Durgaye Jaya Devi Durgaye
Devi Durgaye Jaya Devi Durgaye
Kanni Durgaye Idhaya Kamala Durgaye
Karunai Durgaye Veera Kanaka Durgaye
Annai Durgaye Endrun Arulum Durgaye
Anbu Durgaye Jaya Devi Durgaye
Devi Durgaye Jaya Devi Durgaye
Devi Durgaye Jaya Devi Durgaye
Comments
comments