August 30, 2019
Vinayagane Vinai Theerpavane Song Lyrics | Sirkazhi Govindarajan
Vinayagane Vinai Theerpavane Song Lyrics | Sirkazhi Govindarajan: Vinayagane Vinai Theerpavane is very popular Tamil devotional song about lord Vinayaka or Ganesha. The song was soulfully rendered by one of the greatest singers of Tamil cinema Sirkazhi Govindarajan.
This song was so popular that in any function this was the first song to be played in sound system. The reason for playing this song first is because lord Ganesha is known as Vigna Vinashaka meaning he will remove all the obstacles that my might appear in the process of doing something or some function or event. so that's why this song was the first one to be played in any happy function or event.
I still remember the days in our village in Tamil Nadu, Where i first heard this song and it became the first song that entered my mind without my knowledge. Few frequently heard this song through loud speakers used in those days in functions. Vinayagane Vinai Theerpavane still remains as one my favorite songs and Sirkazhi Govindarajan voice still lingers in my mind and ears.
Sirkazhi Govindarajan is unarguably one of the most revered singers of Tamil film and devotional music world. His unique voice and ability to sing in both high and low pitch effortlessly, clarity of words while singing the lyrics are his greatest strength. His training in Carnatic music is the base for his extraordinary vocal skills.
Sirkazhi Govindarajan made huge contribution in Tamil devotional songs and Carnatic music scenes also. He had acted in few Tamil films also notably Kandhan Karunai [1967], Agathiyar [1972], Rajaraja Cholan [1973] and others.
Seerkazhi Govindarajan had rendered so many Tamil movie songs in different genres. but many of these songs were in high pitch and in devotional format. some of his most memorable songs includes
'Ullathil Nalla Ullam' from Karnan
'Arupadai Veedu Konda' from Kandan Karunai
'Kallile Kalaivannam Kandaan' from Kumudham
'Odam Nadhiyinile' from Kaathirundha Kangal
'Dhevan Koil Mani Osai' from Mani Osai
'Kannan Vandhaan' from Raamu
'Kaadhalikka Neramillai' from Kaadhalikka Neramillai
'Maatukkaara Vela' from Vannakkili
'Engirundho Vandhaan' from Padikkaadha Medhai
'Saattai Kaiyil Kondu' from Kaadhal Jothi
Vinayagane Vinai Theerpavane song was composed by D. B. Ramachandran and the song was written by Dr. Ulundurpettai Shanmugam who had written more than 4000 Tamil devotional songs. Vinayagane Vinai Theerpavane song will remain as evergreen Tamil devotional song for long long time.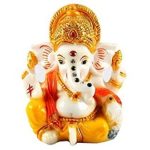 Vinayagane Vinai Theerpavane Song Lyrics
Singer: Sirkazhi Govindarajan
Composed by: D. B. Ramachandran
Lyrics by: Dr. Ulundurpettai Shanmugam
Genre: Devotional
Language: Tamil
Check out the Vinayagane Vinai Theerpavane Song Lyrics here..
Vinayagane Veppinaiyai Verarukka Vallaan
Vinayagane Vetkai Thanivippaan
Vinayagane Vinnirkum Mannirkum Naadanumaam
Thanmayinaal Kaneer Panirvir Kanindhu
Vinayagane Vinai Theerpavane…ee..
Vinayagane Vinai Theerpavane..
Mela Mugathone Nyala Mudhalvanae
Vinayagane Vinay Theerpavane..
Gunanidhiye Guruve Charanam….mm.. aaa…
Gunanidhiye Guruve Charanam
Kuraigal Kalaiya Idhuve Tharunam
Kuraigal Kalaiya Idhuve Tharunam
Vinayakane Vinai Theerpavane
Mela Mugathonae Nyana Mudhalvanae
Vinayakane Vinai Theerpavane
Umapathiye Ulagam Endraai
Oru Sutrinile Valamum Vandhaai
Umapatheeya Ulagam Endraai
Oru Sutrinile Valamum Vandhaai
Gananaathane Maang Kaniyai Undaai …
Gananaathane Maang Kaniyai Undaai
Kadhir Velavanin Karuththil Nindraai
Kadhir Velavanin Karuththil Nindraai
Vinayagane Vinai Theerpavane
Mela Mugathonae Nyala Mudhalvanae
Vinayagane Vinai Theerpavane
Comments
comments