August 24, 2023
Chandrayaan 3 Project Director P Veeramuthuvel Biography
Chandrayaan 3 Project Director P. Veeramuthuvel Biography: Chandrayaan 3 has successfully placed its footprint on the moon. India has become the fourth country to set foot on the moon. India is the first country to set foot on the South Pole of the Moon.
ISRO [Indian Space Research Organisation] has achieved this feat after learning many lessons from the failure of Chandrayaan-2. It was a result of the har work and determination of ISRO employees. P. Veera Muthuvel – The Project Director of Chandrayaan 3 is one of the main contributor of this project. Chandrayaan was ISRO's flagship program. Mylswamy Annadurai was The Project Director of Chandrayaan 1, Muthayya Vanitha was The Project Director of Chandrayaan 2.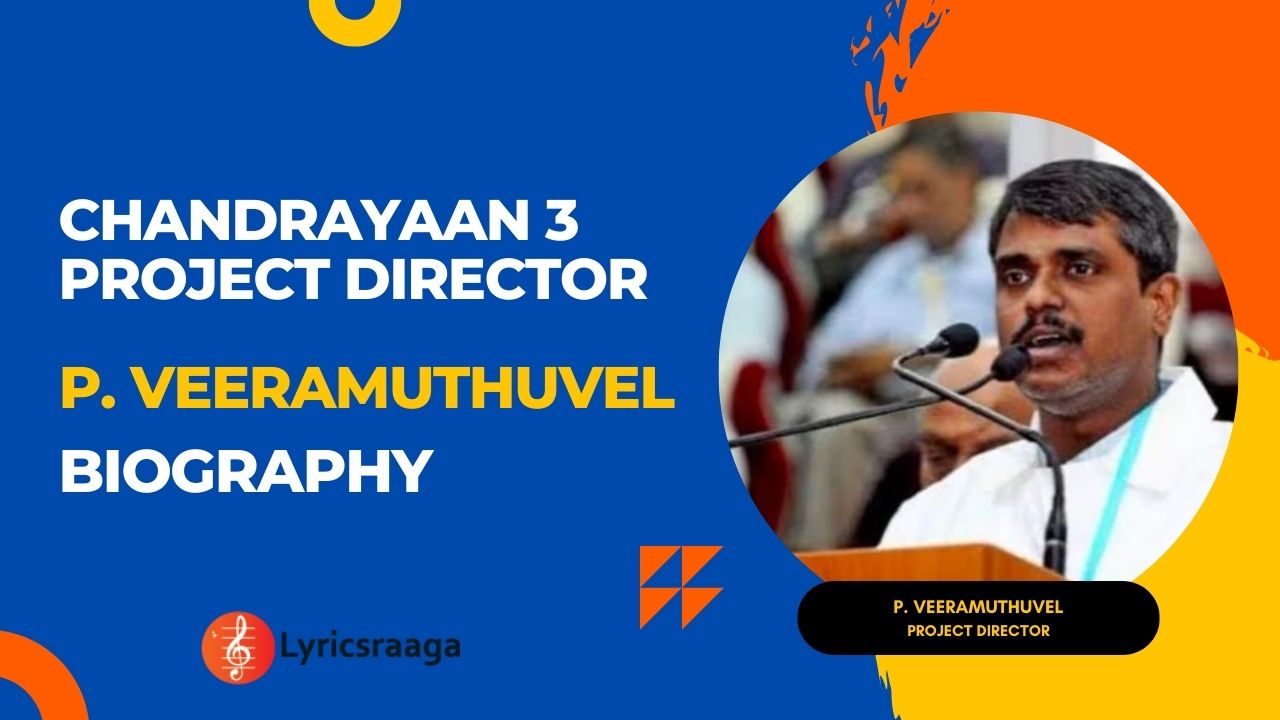 Scientist Veera Muthuvel hails from Villupuram district of Tamilnadu. His father Palanivel worked as an employee in Railways. Veera Muthuvel studied at the Railway School and later earned a diploma in mechanical engineering from a private polytechnic college.
It was his passion for space that made him join a private college in Tambaram to study engineering. Veeramuthuvel, who completed his studies at IIT, Chennai, continued to do important research in the field of aerospace. In 1989, Veera Muthuvel joined the Indian Space Research Organization (ISRO) as a scientist.
After this he was invited to work by many companies abroad and in India. But he wanted to continue working at ISRO. In 2016, he presented a research paper on vibration control in spacecraft electronics. The test was conducted at the UR Rao Satellite Center in Bengaluru. The technology used by Veera Muthuvel in this study was to enable the spacecraft's lander to land on the moon and to operate the rover section of the spacecraft properly.
Veera Muthuvel has worked in ISRO for 30 years in various positions and projects. After this tremendous experience, he was appointed as the Director of Chandrayaan 3 in 2019. The research done by Veera Muthuvel is the main reason for this position. Veera Muthuvel worked with 29 deputy directors, scientists and engineers to develop the program for the Chandrayaan 3 spacecraft.
"It is a matter of pride that the entire journey of this project has been completed on schedule and has been a success. Weeramuthuvel said proudly that India is the first country to land a lander near the south pole of the moon and the fourth country to successfully land a spacecraft on the moon. His father Palanivel, sitting at his home in Villupuram, witnessed the winning moments live and shed tears of joy.
Comments
comments