November 24, 2022
Karnataka State Government Holiday List 2023
Karnataka State Government Holiday List 2023: Karnataka State Government has announced 2023 public holiday. Scheduled public holidays including scheduled holiday, second, fourth Saturday and Sunday holiday announced today.
Here is the general holiday schedule and notification
Makara Sankranti (15.01.2023), Basava Jayanti/Akshya Tritiya (23.04.2023) and Naraka Chaturdashi (12.11.2023) Second Saturday Mahalaya Amavasya (14.10.2023) and Fourth Saturday Khattub-e-Ramzan (22.04.2023) And Maharshi Valmiki Jayanti (28.10.2023) is included in the list of universal holidays.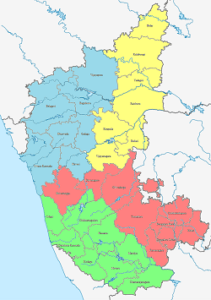 All government offices across the state are closed on these public holidays. The heads of the respective departments should take immediate action regarding the disposal of urgent works of the Govt. In this list, the festivals of the Muslim community are not on fixed dates. Muslim employees in Government service may be given leave on their festivals.
03.09.2023 (Sunday) Kail Muhurta, 18.10.2023 (Wednesday) Tula Sankraman and 28.11.2023 (Tuesday) Huttri Festival has been declared as a general holiday applicable only in Kodagu district.
Education Department Commissioner of Public Education Department will announce the list of separate holidays. Education department officials will hold a discussion about this and announce the list of holidays.
As already mentioned in the notification, in addition to the general holidays, the government employees can use the limited leave mentioned in the Annexure of Notification-1 in the year 2023 not exceeding two days with prior permission. The notice of publication said that the present permission to grant casual leave to Government employees shall be sanctioned.
01.01.2023 Deva Dasimaiah Jayanti, Christmas Eve 24.12.2023 falls on Sunday and Saturday 08.04.2023 falls on second Saturday, hence this day is not included in the holiday list.
14.04.2023 Sauramana Ugadi, 18.09.2023 Dr. B. R. Ambedkar Jayanti, Swarnagouri, Monday Varasidhi Vinayaka Vrat and Ananta Padmanabha Vrat and 28 .09. The announcement said that this day has not been included in the holiday list as Thursday 2023 falls on a public holiday declared on the occasion of Eid-Milad.
Karnataka State Government Holiday List 2023
| | | |
| --- | --- | --- |
| Date | Day | Holiday |
| 15-Jan-23 | Sunday | Uttarayana Punya Kaala Sankranthi |
| 26-Jan-23 | Thursday | Republic Day |
| 18-Feb-23 | Saturday | Maha Shivratri |
| 22-Mar-23 | Wednesday | Chandramana Ugadi |
| 3-Apr-23 | Monday | Mahaveera Jayanthi |
| 7-Apr-23 | Friday | Good Friday |
| 14-Apr-23 | Friday | Dr B.R. Ambedkar's Birthday |
| 22-Apr-23 | Saturday | Khutba-e-Ramzan |
| 23-Apr-23 | Sunday | Basava Jayanthi |
| 1-May-23 | Monday | May Day / Labor day |
| 29-Jun-23 | Thursday | Bakrid |
| 29-Jul-23 | Saturday | Last Day of Moharamm |
| 15-Aug-23 | Tuesday | Independence Day |
| 18-Sep-23 | Monday | Varasiddhi Vinayaka Vrata/ Ganesha Chaturthi |
| 28-Sep-23 | Thursday | Id-E-Milad |
| 2-Oct-23 | Monday | Gandhi Jayanthi |
| 14-Oct-23 | Saturday | Mahalaya Amavasye |
| 23-Oct-23 | Monday | Maha Navami, Ayudhapooja |
| 24-Oct-23 | Tuesday | Vijayadashami |
| 28-Oct-23 | Saturday | Maharshi Valmiki Jayanti |
| 1-Nov-23 | Wednesday | Kannada Rajyothsava |
| 12-Nov-23 | Sunday | Naraka Chaturdashi |
| 14-Nov-23 | Tuesday | Balipadyami, Deepavali |
| 30-Nov-23 | Thursday | Kanakadasa Jayanthi |
| 25-Dec-23 | Monday | Christmas |
Comments
comments