January 20, 2023
LIC New Insurance Plan – Jeevan Azad Policy Details
LIC New Insurance Plan – Jeevan Azad Policy Details: India's leading insurance company LIC has launched a new insurance plan called 'Jeevan Azad'. This scheme is an unlinked savings and life insurance scheme. LIC said that those opting for this scheme will be assured of future savings and financial security for the family.
The minimum basic sum assured of 'Jeevan Azad' scheme is Rs.2 lakh and the maximum sum assured is Rs.5 lakh. Policy terms range from 15 to 20 years. If the total policy period is 8 years then you only need to pay the premium for the remaining years.
The policy tenure of this scheme ranges from 15 to 20 years. If the total policy term is 8 years then paying the premium only for the remaining years is sufficient. Children from 90 days of birth to 50 years old adults can join this scheme. The minimum maturity age of the policy is 18 and the maximum maturity age is 70.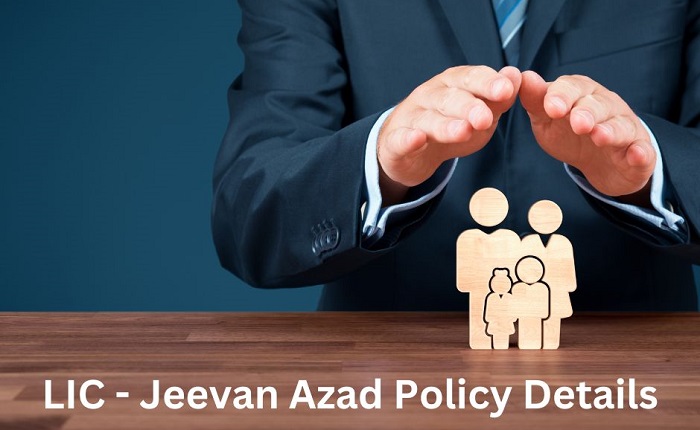 The premium can be paid once a year, or on half-yearly, quarterly or monthly basis as per one's convenience. The assured money is available to the policyholder during the maturity period of the scheme. The scheme has a minimum basic sum assured of Rs.2 lakh and a maximum basic sum assured of Rs.5 lakh.
Whereas if the policyholder dies during the policy period, the policyholder's family will get financial support through this scheme.
It can be the maximum basic sum assured or 7 times the annual premium. but not less than 105 percent of the total premium paid. In case of death of a minor below 8 years only the premium paid by him (excluding tax, interest etc.) will be paid.
The risk coverage under this scheme starts when the person under 8 years of age attains 8 years of age or after two years (whichever comes first). If the person is above 8 years of age, the coverage starts from the date of purchase of the policy. It is also worth noting that this plan also has the facility of availing loan.
LIC New Insurance Plan – Jeevan Azad Policy Details
LIC's Jeevan Azad
[A Non-Linked, Non-Participating, Individual, Savings, Life Insurance Plan]
Plan No. 868
UIN : 512N348V01
Date of Launch : 19.01.2023
For more details Check the official website link given below:
https://licindia.in/Products/Insurance-Plan/LIC-s-Jeevan-Azad-(Plan-No-868,-UIN-512N348V01)
Comments
comments