June 21, 2018
Amma Seethamma Lyrics | Bhagyavantha
Amma Seethamma Lyrics | Bhagyavantha : Amma Seethamma is a song from the 1981 Kannada movie Bhagyavantha, directed by B. S. Ranga and produced by S. A. Govinda Raj and V. Bharath Raju under the banner Nirupama Art Combines. Bhagyavantha features Puneeth Rajkumar (Master Lohith), Jai Jagadish, Aarathi, Veteran actor Dr. Rajkumar, Thoogudeepa Srinivas, K. S. Ashwath, Balakrishna, Kanchana, Sudharani and others.
Sangeetha is the music label of this movie. This song was composed by T. G. Lingappa and lyrics written by Chi. Udayashankar. Amma Seethamma song was rendered by Poornachandra, Lohith.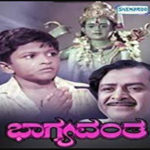 Amma Seethamma  Lyrics
Movie: Bhagyavantha [1981]
Music Label: Sangeetha
Music: T. G. Lingappa
Lyrics: Chi. Udayashankar
Singers: Poornachandra, Lohith
Check out the lyrics here..
Amma Seethamma Thande Shree Raama |3|
Namma Thande Shree Raama
Seetha Maatheyu Namagiruvaaga Yaaru Thabbaliyalla
Yaaru Thabaliyalla
Raamana Naavu Nambiruvaaga Hedaruva Kaaranavilla
Hedaruva Kaaranavilla
Hanumana Premava Padediruvaaga Kashtavu Baruvude Illa
Amma Seethamma Thande Sri Raaama
Namma Thande Sri Raama
Kaanada Haage Mareyali Ninthu Noduthaliruvaru Yella
Noduthaliruvaru Yella
Preethiya Horathu Bere Yenanu Yendu Bayasuvudilla
Yendu Bayasuvudilla
Makkalu Yene Bedali Avaru Illa Yennuvudilla
Amma Seethamma Thande Sri Raaama
Namma Thande Sri Raama
Amma Seethamma Thande Shree Raama |4|
Bhagyavantha [1981] Songs:
Thilidavaro Illa Moodaro
Amma Seethamma
Nagu Kanda Nee Nagu Kanda
Baana Daariyalli Soorya Jaari Hoda
Guruvaara Banthamma Raayara Neneyamma
Comments
comments