January 12, 2018
Antharangada Hoobanake Lyrics
Antharangada Hoobanake Lyrics: Antharangada Hoobanake is a song from the 1988 Kannada movie Elu Suttina Kote [Yelu Suttina Kote], directed by B. C. Gowrishankar and produced by Sa Ra Govindhu. The film is loosely based on the Russian novel Crime and Punishment by Fyodor Dostoyevsky. Elu Suttina Kote features Ambarish, Gouthami, Ramesh Aravind, Sundarakrishna Urs, Sadashiva Brahmavar, Devaraj, Sunil Rao and others. Lahari Music was the music label of this movie.
This song was composed by L. Vaidyanathan with lyrics penned by Dodda Range Gowda. Antharangada Hoobanake was rendered by S. P. Balasubramanyam.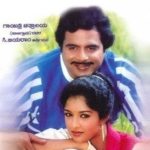 Antharangada Hoobanake Lyrics
Movie: Yelu Suttina Kote [1988]
Music Label: Lahari Music
Music: L. Vaidyanathan
Lyrics: Dodda Range Gowda
Singers: S. P. Balasubramanyam
Check out the lyrics here..
Antharangada Hoobanake
Olume Gaali Beesi
Harusha Thoogi Thonedu
Madhura Bhaava Moodithu
Arivina Eetiyu Hagalirulu Naatutha
Preethiya Hrudaya Gaayavaayithu
Gaayavaayithu
Antharangada Hoobanake
Manadolage Chinthe
Dina Dinavu Kudidu
Uriva Kulume Aayithu Thanuvu
Preethi Bittu Bidade
Bheethi Kaadi Kaadi
Agni Kunda Vaayithu Odalaalavu
Antharangada Hoobanake
Noora Nova Nadeve
Naliva Gattu Padedu
Hosathu Dikua Kaana Hogi Bavane
Muththi Nintha Bhayava
Metti Thulidu Nadedu
Sugama Haadi Saagadaagi
Tholalaatavu Tholalaatavu
Antharangada Hoobanake
Baduka Bayalinolage
Ontiyaagi Naanu
Preethi Hakki Badige Bandu
Thumula Vaasthava Jagava
Mareyutha Saagi
Jothegaathi Saniha
Midukaatavu Midukaatavu
Antharangada Hoobanake
Olume Gaali Beesi
Harusha Thoogi Thonedu
Madhura Bhaava Moodithu
Comments
comments