January 23, 2018
Bangaarada Panjara Lyrics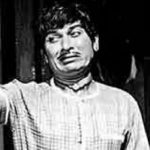 Bangaarada Panjara Lyrics: Bangaarada Panjara is a 1974 Kannada Movie Bangaarada Panjara, directed by V. Somashekhar. The film was produced by Rajashankar, A L Balu under the banner Raja Productions. The plot of the movie similar to 1972 Marathi movie Ekta Jeev Sadashiv starring Dada Kondke and was later used in the Hindi movie Jis Desh Mein Ganga Rehta Hain starring Govinda.
Bangaarada Panjara features Rajkumar, Aarathi, Balakrishna, K. S. Ashwath, Pandari Bai, Lokanath, Shivaram, Shani Mahadevappa, Vajramuni, Thoogudeepa Srinivas, Shakti Prasad, M. V. Rajamma, Bindu, B. Jaya and others. Saregama is the music label of this movie.
All songs were composed by G. K. Raghu with lyrics penned by Chi. Udaya Shankar. songs were rendered by P. B. Sreenivas and S. Janaki.
Check out the lyrics here..
Suy Anno Gaali Lyrics
Movie: Bangaarada Panjara [1974]
Music Label: Saregama
Music: G. K. Raghu
Lyrics: Chi. Udaya Shankar
Singers: P. B. Sreenivas, S. Janaki
Bittare Sigadone Lyrics
Movie: Bangaarada Panjara [1974]
Music Label: Saregama
Music: G. K. Raghu
Lyrics: Chi. Udaya Shankar
Singers: P. B. Sreenivas, S. Janaki
Come And Meet Me Lyrics
Movie: Bangaarada Panjara [1974]
Music Label: Saregama
Music: G. K. Raghu
Lyrics: Chi. Udaya Shankar
Singers: P. B. Sreenivas, S. Janaki
Kariya Kambali Lyrics
Movie: Bangaarada Panjara [1974]
Music Label: Saregama
Music: G. K. Raghu
Lyrics: Chi. Udaya Shankar
Singers: P. B. Sreenivas, S. Janaki
Sloka Lyrics
Movie: Bangaarada Panjara [1974]
Music Label: Saregama
Music: G. K. Raghu
Lyrics: Chi. Udaya Shankar
Singers: Rajkumar
Comments
comments