January 23, 2018
Come And Meet Me Kannada Song Lyrics
Come And Meet Me Kannada Song Lyrics: Come And Meet Me [Amma] is a song from the 1974 Kannada Movie Bangaarada Panjara, directed by V. Somashekhar. The film was produced by Rajashankar, A L Balu under the banner Raja Productions. The plot of the movie similar to 1972 Marathi movie Ekta Jeev Sadashiv starring Dada Kondke and was later used in the Hindi movie Jis Desh Mein Ganga Rehta Hain starring Govinda.
Bangaarada Panjara features Rajkumar, Aarathi, Balakrishna, K. S. Ashwath, Pandari Bai, Lokanath, Shivaram, Shani Mahadevappa, Vajramuni, Thoogudeepa Srinivas, Shakti Prasad, M. V. Rajamma, Bindu, B. Jaya and others. Saregama is the music label of this movie.
This song was composed by G. K. Raghu with lyrics penned by Chi. Udaya Shankar. Come And Meet Me was rendered by P. B. Sreenivas and S. Janaki.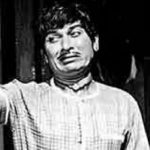 Come And Meet Me Lyrics
Movie: Bangaarada Panjara [1974]
Music Label: Saregama
Music: G. K. Raghu
Lyrics: Chi. Udaya Shankar
Singers: P. B. Sreenivas, S. Janaki
Check out the lyrics here..
Hello
How Are You
Fine
Hi
Did You Call Me
Naughty Boy
You Are Here
Come And Meet Me
You Come And Meet Me
Naale Naa
Baruve Thaane
Baruve Thaane
Du Du Dududududu
Come And Meet Me
You Meet Me
Naale Naa
Balukuthide Balli Nadu
Ido Kai Needu
Kareyuthide Kanneradu
Igo Igo Nodu
Araliruva Thutigalali Ide Sihi Jenu
Kudisuvenu Thanisuvenu Sada Ninna Naannu
Ninnalle Naa Bereyuvenu
Come And Meet Me
Ammayya Thaguru Buguru Maadaabyaada
Dammyaa Egari Egari Aadabyada
Katthale Kaiyannu Muttabyaadavva
Katthale Kaiyannu Muttabyaadavva
Betthale Mainodalaare Kaanavva
Betthale Mainodalaare Kaanavva
Ammayya Thaguru Buguru Maadaabyaada
Dammyaa Egari Egari Aadabyada
Meeseyanu Hotthoru Nooraaru Janagolu What?
Aase Inda Kannalli Ninnane Nungoru I See
Meeseyanu Hotthoru Nooraaru Janagolu
Aase Inda Kannalli Ninnane Nungoru
Cheluve Hennendu Ninna Balige Bandore
Salige Indella Ninna Maiya Muttore
Ethake Ninthe Odade Kallanthe
Maavayya Thaguru Buguru Maadaabyaada
Dammyaa Egari Egari Koogabeda
Metthage Kaiyannu Muttalenayya
Metthage Kaiyannu Muttalenayya
Katthale Mai Kaanadayya Maavayya
Katthale Mai Kaanadayya Maavayya
Ammayya Thaguru Buguru Maadaabyaada
Dammyaa Egari Egari Koogabeda
Betthale Mainodalaare Kaanavva
Katthale Mai Kaanadayya Maavayya
Ammayya Thaguru Buguru Maadaabyaada
Dammyaa Egari Egari Koogabeda
Comments
comments