March 11, 2018
Belli Modagalu Songs Lyrics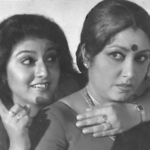 Belli Modagalu Songs Lyrics: Belli Modagalu is a 1992 Kannada movie, directed by K. V. Raju. The film was produced by G Govinda, T N Venkatesh, J G Krishna under the banner G V K Productions. Belli Modagalu features Ramesh Aravind, Malashri, Jayanthi, Doddanna, Thoogudeepa Srinivas, Ramakrishna, Avinash, Jyothi, Ramamurthy and others. This film was a remake of Seetharamaiah Gari Manavaralu [Telugu] which was earlier made in Malayalam as Sandhwanam and later remade in Hindi as Udhaar Ki Zindagi. Sangeetha Music is the music label of this movie.
Songs were composed by Upendra Kumar with lyrics penned by K. V. Raju. Songs were rendered by Mano, Sangeetha Katti and S. Janaki.
Check out the lyrics here..
Hrudayave Ninna Hesarige Lyrics
Movie: Belli Modagalu [1992]
Music Label: Sangeetha
Music: Upendra Kumar
Lyrics: K. V. Raju
Singers: Mano, S. Janaki
Male Billa Singara Lyrics
Movie: Belli Modagalu [1992]
Music Label: Sangeetha
Music: Upendra Kumar
Lyrics: K. V. Raju
Singers: S. Janaki, Mano
Rama Baana Ede Seeli Lyrics
Movie: Belli Modagalu [1992]
Music Label: Sangeetha
Music: Upendra Kumar
Lyrics: K. V. Raju
Singers: Mano, Sangeetha Katti
Mavinali Hosa Thorana Lyrics
Movie: Belli Modagalu [1992]
Music Label: Sangeetha
Music: Upendra Kumar
Lyrics: K. V. Raju
Singers: Mano, Sangeetha Katti
Lokavane Thoogiruva Lyrics
Movie: Belli Modagalu [1992]
Music Label: Sangeetha
Music: Upendra Kumar
Lyrics: K. V. Raju
Singer: Mano
Bhoomiyali Chandirana Lyrics
Movie: Belli Modagalu [1992]
Music Label: Sangeetha
Music: Upendra Kumar
Lyrics: K. V. Raju
Singers: S. Janaki
Comments
comments