February 11, 2023
Bhaavayya Bhaavayya Ille Lyrics
Bhaavayya Bhaavayya Ille Lyrics: Bhaavayya Bhaavayya Ille is a Kannada song from the 1974 film 'Upasane', directed by Puttanna Kanagal based on the novel of the same name by writer Devaki Murthy. The film was produced by Rashi brothers under the banner Chitra Jyothi Productions.
Upasane [1974] Kannada movie features Aarathi, Upasane Seetharam, Leelavathi, K. S. Ashwath, Advani Lakshmi Devi, Shivaram, Vajramuni, Dr. Govinda Mannur, M. N. Lakshmi Dev, G. V. Sharadha, G. V. Swarnamma, Musuri Krishnamurthy, H. Ramachandra Shastry, and others.
Upasane [1974] won several Karnataka State Film Awards for the year 1974-75 including Best Film, Best Screenplay and Best Cinematography. Actress Aarathi won the Filmfare Best Actress award for her role in this film.
Bhaavayya Bhaavayya Ille Song Lyrics were written by R. N. Jayagopal and the song was composed by music director Vijaya Bhaskar. This song was sung by playback singer Vani Jairam.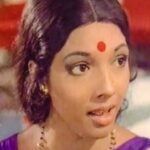 Bhaavayya Bhaavayya Ille Lyrics
Movie: Upasane [1974]
Music: Vijaya Bhaskar
Lyrics: R. N. Jayagopal
Singer: Vani Jairam
Music Label: Saregama
Check out 'Bhaavayya Bhaavayya Ille Lyrics' here..
Bhaavayya Bhaavayya
Ille Ninthire Yekayya
Bhaavayya Bhaavayya
Ille Ninthire Yekayya
Akka Ninna Kone Aache Dhoodidalenayya
Akkayya Akkayya Yene Idhu Anyaya
Bangaradantha Ganda Kane
Baagilu Thegeye Akkayya
Bangaradantha Ganda Kane
Baagilu Thegeye Akkayya
Mysooru Mallige Hoodande Ninage
Mudisuva Kaathura Kanninali
Chigurele Thambuoola Ninna Jotheyalli
Melluva Aathura Manasinali
Bhaavayya Bhaavayya
Ille Ninthire Yekayya
Akka Ninna Kone Aache Dhoodidalenayya
[Baare Illi Yene Adhu Thamashe
Neene Yene Beega Haakirodhu
Ye.. Naanallamma.. Swalpa Iru]
Hunnime Chandira Kaanalu Kaadiha
Imma Sarasava Thavakadali
Hunnime Chandira Kaanalu Kaadiha
Imma Sarasava Thavakadali
Metthane Manchavu
Olavina Pisumaathu
Metthane Manchavu
Olavina Pisumaathu
Aalisi Kaadhihe Mounadali
Akkayya Akkayya
Yene Idhu Anyaya
Bangaradantha Ganda Kane
Baagilu Thegeye Akkayya
Bangaradantha Ganda Kane
Baagilu Thegeye Akkayya
[Ye.. Lakshmi Baare
Yavathara Thamashe
Theyeye Baagilanna
Yene Aythu]
Belli Tambigeya Kesari Haalo
Jogula Haaduva Aa Thangaali
Belli Tambigeya Kesari Haalo
Jogula Haaduva Aa Thangaali
Sugandha Beeruva Dhoomada Suruli
Sevege Kaadide Nalivinali
Bhaavayya Bhaavayya
Ille Ninthire Yekayya
Akkayya Akkayya
Yene Idhu Anyaya
Bhaavayya Bhaavayya
Akkayya Akkayya
Bhaavayya Bhaavayya
Akkayya Akkayya
Upasane [1974] Movie Songs List
1. Sampige Marada Hasirele Naduve
Lyrics: R. N. Jayagopal
Singer: B. K. Sumitra
2. Bhaavavemba Hoovu Arali
Lyrics: Chi. Udaya Shankar
Singer: Vani Jairam
3. Bharatha Bhooshira Mandira Sundari
Lyrics: Vijaya Narasimha
Singer: S. Janaki
4. Aacharavillada Naalige
Lyrics: Purandaradasa
Singer: S. Janaki
5. Bhaavayya Bhaavayya Ille Ninthire
Lyrics: R. N. Jayagopal
Singer: Vani Jairam
6. Bhaavayya Bhaavayya
Lyrics: R. N. Jayagopal
Singer: Vani Jairam
7. Karaagre Vasathe Lakshmi
Lyrics: Chi. Udaya Shankar
Singer: P. B. Sreenivas, L. R. Anjali
Comments
comments