February 19, 2023
Cheluveya Nota Chenna Lyrics
Cheluveya Nota Chenna Lyrics: Cheluveya Nota Chenna is a hit song from the 1978 Kannada movie Shankar Guru written by Chi. Udayashankar, and directed by V. Somashekhar. The film was produced by Parvathamma Rajkumar under the banner of Dakshayini Combines.
The movie was remade in Telugu Kumara Raja [1978], and in Tamil as Thirisoolam [1979] and in Hindi as Mahaan [1983].
Shankar Guru [1978] Kannada film features Dr. Rajkumar, Jayamala, Padmapriya, Kanchana, Vaishali Kasaravalli, Balakrishna, Vajramuni, Thoogudeepa Srinivas, Sampath, Prabhakar, Uma Shivakumar, Chandrashekhar, Chi. Udayashankar, Honnavalli Krishna, Keerthi Raj, and others.
Cheluveya Nota Chenna song lyrics were penned by lyricist Chi. Udaya Shankar and the song was composed by music director Upendra Kumar. This song was rendered by Dr. Rajkumar.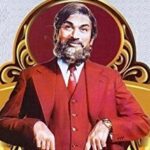 Cheluveya Nota Chenna Lyrics
Movie: Shankar Guru [1978]
Music: Upendra Kumar
Lyrics: Chi. Udaya Shankar
Singer: Rajkumar
Music Label: Saregama
Check out 'Cheluveya Nota Chenna Lyrics' here..
Cheluveya Nota Chenna
Olavina Mathu Chenna
Mallige Hoove Ninna
Naguvu Innu Chenna
Cheluveya Nota Chenna
Olavina Mathu Chenna
Mallige Hoove Ninna
Naguvu Innu Chenna
Cheluveya Nota Chenna
Kaamanabillu Chenna
Suliva Minchu Chenna
Holeyuva Ninna Kanna Kaanthi Innu Chenna
Thannane Gaali Chenna
Hunnime Chandranu Chenna
Ninnanu Seri Nintha Nanna Baale Chenna
Cheluveya Nota Chenna
Olavina Mathu Chenna
Mallige Hoove Ninna
Naguvu Innu Chenna
Cheluveya Nota Chenna
Jinkeya Kanna Chenna
Havalada Banna Chenna
Aragili Ninna Roopa Chennadalli Chenna
Belagina Bisilu Chenna
Hongeya Neralu Chenna
Gelathiye Ninna Sneha Chinnakintha Chenna
Cheluveya Nota Chenna
Olavina Maathu Chenna
Mallige Hoove Ninna
Naguvu Innu Chenna
Cheluveya Nota Chenna
Olavina Maathu Chenna
Mallige Hoove Ninna
Naguvu Innu Chenna
Shankar Guru [1978] Kannada Movie Songs List
Cheluveya Nota Chenna
Lyrics: Chi. Udaya Shankar
Singer: Dr. Rajkumar
Love Me Or Hate Me
Lyrics: Chi. Udaya Shankar
Singer: Dr. Rajkumar
Chinna Baallali Ee Raathri
Lyrics: Chi. Udaya Shankar
Singer: Dr. Rajkumar
Eneno Aase Nee Thanda
Lyrics: Chi. Udaya Shankar
Singer: Dr. Rajkumar, Vani Jayaram
Naa Benkiyanthe Naa Gaaliyanthe
Lyrics: Chi. Udaya Shankar
Singer: Dr. Rajkumar, P. B. Sreenivas
Cheluveya Nota Chenna [sad]
Lyrics: Chi. Udaya Shankar
Singer: Dr. Rajkumar
Comments
comments