September 27, 2017
Gunu Gunuguva Lyrics
Gunu Gunuguva Lyrics: Gunu Gunuguva is a song from an upcoming 2017 Kannada movie Dalapathi, directed by Prashant Raj. Dalapathi features Lovely Star Prem, Chikkanna, Kriti Kharbanda and others. Aananda Audio is the music label of this movie. This song was composed by Charan Raj with lyrics penned by Kaviraj. Gunu Gunuguva was rendered by Sanjith Hegde, Sinduri Vishal.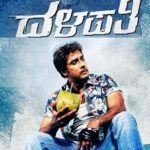 Gunu Gunuguva Lyrics
Movie: Dalapathi [2017]
Music Label: Aananda Audio
Music: Charan Raj
Lyrics: Kaviraj
Singers: Sanjith Hegde, Sinduri Vishal
Check out the lyrics here..
Gunu Gunuguva Haadinanthe
Edeyolagade Neenu Ninthe
Badi Sariside Bere Chinthe
Nanna Jagavinnu Neene Anthe
Ninna Jothe Nage Yaake Heege
Ellava Geluvantha Hummassu
Ee Pari Sharanaade Naanu Ninge
Adu Yaako Yaako
Ninnondige Iro Ella Kshana
Hithavaagide Nanagee Jeevana
Hegadaru Nanagondu Sala
Sigabaarade Ninna Aalingana
Elligo Eledoyyo Kaala Haage
Mellane Seleyodu Heegeke
Ninnanu Kenakoke Aase Nange
Adu Yaako Adu Yaako Adu Yaako
Maathillada Savi Sambhashane
Nadesoke Ninge Goththide
Innethake Bidu Aashvaasane
Nanna Jeevavu Ninade Aagide
Yaavude Anumaana Illa Nange Innu
Nannaya Jothegaara Neene
Ellavu Bidaballe Innu Naanu
Ninagaagi Ningaagi..
Gunu Gunuguva Haadinanthe
Edeyolagade Neenu Ninthe
Badi Sariside Bere Chinthe
Nanna Jagavinnu Neene Anthe
Gunu Gunuguva Haadinanthe
Edeyolagade Neenu Ninthe
Badi Sariside Bere Chinthe
Nanna Jagavinnu Neene Anthe
Dalapathi Songs
Early Morning
Gunu Gunuguva
Wah Re Wah
Ishq Dishq-Love Break Up Anthem
Yaarige Beku Ee Preethi
Dalapathi Title Song
Save
Comments
comments