November 4, 2017
Haadonda Naa Haduvenu Song Lyrics
Haadonda Naa Haduvenu Song Lyrics: Haadonda Naa Haduvenu is a song from the 1990 Kannada movie Shruthi, directed and produced by Dwarakish. The film was a remake of Tamil film Pudhu Vasantham. This movie features Sunil, Shruti, Indudhar, Honnavalli Krishna, Srivatsa, Dileep, Mandeep Roy, Vaishali Kasaravalli, Srinath and others. Lahari Music was the music label of this movie. This song was composed by S. A. Rajkumar with lyrics penned by R. N. Jayagopal. Haadonda Naa Haduvenu was rendered by K. J. Yesudas.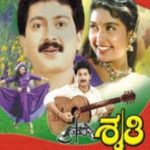 Haadonda Naa Haduvenuya Lyrics
Movie: Shruthi [1990]
Music Label: Lahari Music
Music: S. A. Rajkumar
Lyrics: R. N. Jayagopal
Singer: K. J. Yesudas
Check out the lyrics here..
Haadondu Naa Haaduvenu Hrudaya Raagadalli
Kavitheyanu Bareyuvenu Manada Aase Chelli
Pallavi Thumba Chenagide Charana Bareyodilvenu Hoon Thago
Haadondu Naa Haaduvenu Hrudaya Raagadalli
Kavitheyanu Bareyuvenu Manada Aase Chelli
Haadondu Naa Haaduvenu Hrudaya Raagadalli
Kavitheyanu Bareyuvenu Manada Aase Chelli
Kuniva Nadi Ale Indu Haado Raaga
Thengu Thoogi Haakuthide Thaala Mela
Mamaradali Kogile Thanu Seri Haade Gaana
Nannedeyali Meetide Indu Sneha Veene Thaana
Jagakella Maiyya Mareso Kaleye Nodu Sangeetha
Swaravelu Mooru Loka Srushti Naada Sanketha
Shruthi Layavu Berethiralu Swarga Illide
Haadondu Naa Haaduvenu Hrudaya Raagadalli
Kavitheyanu Bareyuvenu Manada Aase Chelli
Haadondu Naa Haaduvenu Hrudaya Raagadalli
Kavitheyanu Bareyuvenu Manada Aase Chelli
Maguva Thodalu Maathinalu Haadu Impu
Amba Enuva Karuvinalu Kavithe Impu
Naale Dina Jagadi Namma Haade Veda Nodu
Bhagyagala Saavira Kavithe Saalali Nodu
Marubhoomiyallu Haadu Hasira Chigura Tharadenu
Nondantha Manasu Omme Haada Kele Nagadenu
Gangeyade Haadinolu Illi Hariyitho
Haadondu Naa Haaduvenu Hrudaya Raagadalli
Kavitheyanu Bareyuvenu Manada Aase Chelli
Haadondu Naa Haaduvenu Hrudaya Raagadalli
Kavitheyanu Bareyuvenu Manada Aase Chelli
Comments
comments