October 28, 2018
Januma Needuththale Namma Thayi Song Lyrics | Bevu Bella
Januma Needuththale Namma Thayi Song Lyrics | Bevu Bella: Januma Needuththale Namma Thayi is a hit Kannada song rendered by playback singer Rajesh Krishnan from the movie Bevu Bella, relesead in 1993. The movie was written and directed by S. Narayan. The film was produced under the banner Jyothi Krishna Movies by J. Girija.
This song was written and composed by famous music director Hamsalekha. Lahari Music is the music label of this movie. Bevu Bella features Jaggesh, Ragini, Lokesh, S. Narayan, Shobhraj, Janakamma, Padma Kumata, Ajay Kumar and others.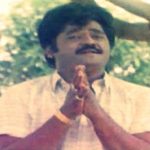 Januma Needuththale Namma Thayi Lyrics
Movie: Bevu Bella [1993]
Record Label: Lahari Music
Composed by: Hamsalekha
Lyrics by: Hamsalekha
Singer: Rajesh Krishnan
Check out the lyrics here..
Januma Needuththale Namma Thaayi
Anna Needuththale Bhoomi Thaayi
Maathu Needuththale Kannada Thaayi..
Paapa Kaleyuththale Kaveri Thaayi
Januma Needuthaale Namma Taayi
Anna Needuthaale Bhoomi Taayi
Maathu Needuththale Kannada Taayi
Paapa Kaleyuthaale Kaveri Taayi
Paapa Kaleyuthaale Kaveri Taayi
Oodidaroo Geechidaroo
Oleya Oodabeku
Thaayi Aagabeku
Thayi Nelada Runa Theerisale Beku
Thayi Bhashe Ninna Makkalu Kalibeku
Kaveri Neeralli Bele Beyisabeku
Januma Needuthaale Namma Thayi
Anna Needuthaale Bhoomi Thayi
Maathu Needuththale Kannada Thayi
Paapa Kaleyuthaale Kaveri Thayi
Paapa Kaleyuththale Kaveri Thayi
Jaaridaroo Yadavidaroo
Kai Hidiyuththale
Thayi Kaayuththalle
Bhoomi Thayi Nee Saththaru Karithale
Thayi Bhashe Nee Hodaru Iruthale
Saavalli Kaveri Baayige Siguthale
Januma Needuththale Namma Thayi
Anna Needuththale Bhoomi Thayi
Maathu Needuththale Kannada Thayi
Paapa Kaleyuththale Kaveri Thayi
Paapa Kaleyuththale Kaveri Thayi
Comments
comments