April 28, 2022
Kannada Vachanakarara Ankitanamagalu List
Kannada Vachanakarara Ankitanamagalu List: In Kannada Literature, Vachana Sahitya [Vachana Literature] played a significant part. Vachana Sahitya is a form of rhythmic writing in Kannada that evolved in the 11th century and flourished in the 12th century, as a part of the Sharana movement.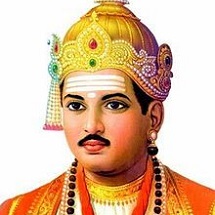 Vachanas are brief paragraphs, and they end with one or the other local names under which Shiva is invoked or offered Pooja. Basavaadi Sharana's Vachanas are their experiences in the process of God realization. Authors of a particular Vachana can be identified by the style of invocation of God. They call it 'Ankitanama'.
About 22,000 vachanas have been published. More than 200 Vachana writers [Vachanakaras] have been recorded and more than thirty of whom were women. Madara Chennaiah, an 11th-century cobbler-saint is regarded by scholars as the "father of Vachana poetry.
Kannada Vachanakarara Ankitanamagalu List
| | |
| --- | --- |
| Vachanakararu | Ankitanama |
| Basavanna | Koodala Sangamadeva |
| Allama Prabhu | Guheshwara |
| Channa Basavanna | Channa Koodala Sangamadeva |
| Siddaraama | Kapila Sidda Mallikarjuna |
| Ajaganna | Mahaaghana Someshwara |
| Ambigara Chowdaiyya | Ambigara Chowdaiyya |
| Amugi Devaiyya | Siddha Someshwara |
| Aadayya | Sowrashtra Someshwara |
| Arivina Maarithande | Sadashiva Moorthy |
| Angasonkina Linga Thande | Bhogabankeshwaralinga |
| Aghchavani Hampayya | Hampeya Viroopaksha |
| Aghchavani Honnayya | Huligereya Varadasomanaatha |
| Anaamika Naachayya | Nachayyapriya Channaraameshwara |
| Appidevayya | Varada Mahaalinga |
| Amaragundada Mallikarjuna | Maagudada Mallikarjuna |
| Avasarada Rekanna | Sadyojatha Linga |
| Aanandayya | Ananda Sindhu Raameshwara |
| Aaydakki Marayya | Amareshwaralinga |
| Urilingadeva | Urilingadeva |
| Urilingapeddi | Urilingapeddi Priya Vishweshwara |
| Ughchadisuva Gattidevayya | Koodalasangamadevaralli Basavanna |
| Upparagudiya Somidevayya | Gaarudeshwara linga |
| Ulimeshwara Chikkayya | Uliyumeshwara |
| Echcharike Kaayakada Muththanaathayya | Shuddhaprasidda Kurungeshwaralinga |
| Yelegaara Kaamanna | Aathureshwaralinga |
| Yeleshwarada Kethayya | Yeleshwaralinga |
| Yekaanthada Raamayya | chennaraameshwara |
| Vokkaliga Muddanna | Kaamabheema Jeevadhanadodayya |
| Kambada Maarayya | Kambadalinga |
| Kannadi Kaayakada Ammidevayya | Channabasavanna priya Kamaleshwaralinga |
| Kannada Maarithande | Maaranavairi Maareshwara |
| Karulakethayya | Manakke Mahohara Shankeshwaralinga |
| Kalakethayya | Mekhaleshwaralinga |
| Kaamaatada Bheemanna | Dhaareshwaralinga |
| Kinnari Brahmmayya | Thripuraanthakalinga |
| Keelaarada Bheemanna | Kaalakarmivirahitha Thripuraanthakalinga |
| Koogina Maarayya | Mahaamahima Maareshwara |
| Kotaarada Somanna | Basavannapriya Nikalanka Someshwara |
| Kolashaanthayya | Punyaaranyadahana Bheemeshwaralinga Nirangasanga |
| Gajesha Masanayya | Gajeshwaradeva |
| Gaanada Kannappa | Guheshwarana Sharana Allama |
| Gaavudi Maachayya | Kalyaana Thripuraanthakalingadalli Gaavudi Maachayya |
| Guptha Manchanna | Narayanapriya Raamanatha |
| Gurupurada Mallayya | Purada Mallayya |
| Goraksha | Siddhasomanathalinga |
| Gurubasaveshwara | Gurubasava |
| Gurubhakthayya | Ghantelingeshwara |
| Ghattivaalayya | Chikkayyapriya Siddhalinga Illa Illa |
| Chandimarasa | Simmaligeya Chennaraama |
| Jagalaganta Kaamanna | Kaameshwara |
| Jedara Dasimayya | Raamanaatha |
| Jedara Maayanna | Shambhu Somanathalinga |
| Dakkeya Bommanna | Kaalantaka Bheemeshwaralinga |
| Dohara Kakkayya | Abhinava Mallikarjuna |
| Thurugaahi Raamanna | Gopinatha Vishweshwaralinga |
| Thalavaara Kaamidevayya | Kaamaharapriya Raamanatha |
| Thelugara Masanayya | Thelugeshwara |
| Dashagana Singidevayya | Naachayyapriya Mallinatha |
| Dasarayya | Dasareshwaralinga |
| Daasohada Sanganna | Maathulanga Madhukeshwara |
| Nageya Maarithande | Aathuravairi Maareshwara |
| Nuliya Chandayya | Chandeshwaralinga |
| Nijagunayogi | Nijaguna |
| Nivrutti Sangayya | Nivrutti Sangayya |
| Panditaaraadhya | Gurusiddhamalla |
| Purada Naganna | Amaragundada Mallikarjuna |
| Prasadi Bhoganna | Channabasavannapriya Bhoga Mallikarjunalinga |
| Prasadi Lenkabankanna | Dahana Chandikeshwaralinga |
| Bahuroopi Chowdayya | Rekannapriya Naaginatha |
| Ballesha Mallayya | Balleshwara |
| Baachikaayakada Basavanna | Basavannapriya Vishwakarmatakke Kaalikaavivimala Raajeshwaralinga |
| Baala Bommanna | Veera Shoora Raameshwaralinga |
| Baalasanganna | Kamateshwaralinga |
| Baahoora Bommanna | Bramheshwaralinga |
| Bibbi Baachayya | Yenaankadhara Someshwara |
| Bokkasada Chikkanna | Basavannapriya Naagareshwaralinga |
| Baritaaparnada Chennabasavanna | Chennakoodalaraaeshwaralinga |
| Bhikaari Bheemayya | Bhikaari Bhimeshwara |
| Bhoganna | Nijaguru Bhogeshwara |
| Madivaala Maachideva | Kalidevara Deva |
| Madivaala Maachidevata | Parama Panchaaksharamoorthy Shanthamallikarjuna Samayaachaarada Mallikarjuna |
| Madhuvarasa | Arkeshwaralinga |
| Maanasanda Maarithande | Manasanditthaa Mareshwara |
| Manumuni Gummatadeva | Agamyeshwaralinga |
| Marulashankaradeva | Shuddhasiddhaprasiddha Shantha Chennamallikarjuna |
| Marulasiddheshwara | Revannaprabhuve |
| Malahara Kaayakada Chikkadevayya | Oordhwarethoomoorthy Shwethaswayambhoo |
| Mallikarjuna Pandithaaraadhya | Shree Mallikarjuna |
| Mulubaaviya Somanna | Mulubaaviya Soma |
| Maadaara Channayya | Arinijaathma Raamaraaya |
| Madaara Dhoolayya | Kaamadhooma Dooleshwara |
| Marudegeya Naachayya | Maarudigeya Naacheshwaralinga |
| Maareshwara Odeya | Maareshwara |
| Miremindayya | Ighatadoora Raamalingeshwara |
| Medara Kethayya | Gawareshwara |
| Molige Maarayya | Nikalanka Mallikarjuna |
| Maiduna Raamayya | Mahaalinga Channaraameshwara |
| Rakkasa Bommithande | Rakkasanodeya Kottoorabeda |
| Raayasada Manchanna | Jaambeshwara |
| Rechada Bhonthanna | Basavapriya Mahaaprabhu |
| Laddeya Somanna | Bapuladdeya Soma |
| Vachana Bhandaari Shaantharasa | Alekhanatha Shoonya |
| Varada Sanganna | Varada Sankeshwara |
| Veera Gollaala | Veerabeereshwara |
| Veerashankaradaasayya | Ghanaguru Shivalinga Raamanatha |
| Vedamoorthy Sanganna | Laalaamabheeru Sangameshwaralinga |
| Vaidya Sanganna | Marulashankarapriya Siddharaameshwaralinga |
| Shankaradaasimayya | Nijaguru Shankaradeva |
| Shivanagamayya | Nagapriya Chennaraameshwara |
| Shivalenka Manchanna | Eeshaanyamoorthy Mallikarjunalinga |
| Sangameshwara Appanna | Basavapriya Koodalachennasangamadeva |
| Sakalesha Maadarasa | Sakaleshwaradeva |
| Sagarada Bommanna | Thanumana Sangameshwaralinga |
| Satthige Kaayakada Maarayya | Ighanteshwara linga |
| Siddhanthi Veerasangayya | Golaakaarada Vishwavirahitha linga |
| Sunkada Bankanna | Sunkadoodu Bankeshwaralinga |
| Soojikaayakada Raamithande | Prasanna Kapilasiddhamallikarjuna |
| Soddala Baacheshwara | Soddala |
| Hadapada Appanna | Basavapriya Koodalachennabasavanna |
| Haavinahaala Kallayya | Mahalinga Kalleshwara |
| Hunjada Kaalagada Daasayya | Chandrachoodeshwaralinga |
| Hendada Maarayya | Dharmeshwaralinga |
| Hodehulla Bankanna | Kumbeshwaralinga |
| Akkanagamma | Basavannapriya Chennasangayya |
| Akkamahadevi | Chennamallikarjuna |
| Akkamma | Raameshwaralinga |
| Aaydakki Lakkamma | Maarayyapriya Amaralingeshwara |
| Urilingapeddigala Punyashtree Kaalavve | Urilingapeddigalarasa |
| Edematada Naagidevayyagala Punyashtree Masanamma | Nijaguneshwaralinga |
| Kadire Kaayakada Kaalavve | Gummeshwara |
| Kadira Rammavve | Kadiraremmiyodeya |
| Kannadi KaayakadaRemamma | Sadgurusanga Nirangalinga |
| Kaalakootayyagala Punyashtree Rechavve | Nijashantheshwara |
| Kaalakanniya Kaamamma | Nirbhitha Nijalinga |
| Kondemanchannagala Punyashree Lakshmamma | Ajagajeshwaralinga |
| Kottanada Somamma | Neerlajjeshwara |
| Gangaambike | Gangaapriya Koodalasangamadeva |
| Neelaambike | Sangayya |
| Gundayyagala Punyashtree Kethaladevi | Kumbheshwaralinga |
| Goggavve | Naasthinaatha |
| Daasarayyagala Punyashtree Veeramma | Gurushaantheshwara |
| Duggale | Daasanapriya Raamanatha |
| Batthaleshwarana Punyashtree Guddavve | Nimbeshwara |
| Baachikaayakada Basavayyagala Punyashtree Kaalavve | Kaaleshwara |
| Bonthaadevi | Beedaadi |
| Mukthaayakka | Ajaganna Thande |
| Molige Mahaadevi | Immadi Nihakalankamallikarjuna |
| Amuge Raayamma | Amugeshwaralinga |
| Revannasiddayyagala Punyashtree Rekamma | Shreegurusiddheshwara |
| Sathyakka | Shambhujakkeshwara |
| Siddabaddayyagala Punyashtree Kalavve | Bheemeshwara |
| Soole Sankavve | Nirlajjeshwara |
| Hadapada Appanyagala Punyashree Lingamma | Appannapriya Chennabasavanna |
| Shanmukha Shivayogi | Akhandeshwaraa |
| Karasthalada Mallikarjuna | Paramaguru Shanthamallikarjuna |
| Kaadasiddeshwara | Kaadanolagaada Shankarapriya Chennakadambalinga Nirmaaya Prabhu |
| Ganadaasi Veeranna | Shaantha Koodalasangamadeva |
| Gurusiddhadeva | Sangana Basavanna |
| Guheshwarayya | Guheshwarapriya Niraalalinga |
| Goni Marayya | Ketheshwaralinga |
| Channayya | Channayyapriya Nirmaaya Prabhuve |
| Jakkannayya | Jhenkaara Nijalinga Prabhuve |
| Thontada Siddhalingeshwararu | Mahalingaguru Shivasiddeshwara Prabhuve |
| Ghanalingadevaru | Ghanalingeeya Mohada Mallikarjuna |
| Kushtagi Karibasaveshwara | Akhanda Paripoorna Ghanalingaguru Chennabasavanna |
| Swathanthra Siddhalingeshwararu | Nijaguru Swathanthra Siddhalingeshwara |
| Immadi Gurusiddhaswamy | Parama Shivalingeshwara |
| Deshikendra Sangana Basavayya | Niranjana Channabasavalinga |
| Niraalamba Prabhudevaru | Nissanga Niraalaha Nijalinga Prabhu |
| Paramjyothi | Varanagana Guruveeresha Paramjyothi |
| Basavalingadevaru | Shreegurusiddheshwara |
| Moorusaavira Mukthimuni | Siddhamallikarjuna lingeshwara |
| Veerannadevaru | MahaaghanaShanthamallikarjuna |
| Sangana Basaveshwara | Basavalingeshwara |
| Siddamallappa | Melanagaviya Shree Siddheshwara Prabhuve |
| Hemagalla Hampa | Paramaguru Paduvidisiddamallinatha Prabhuve |
| Siddhaveeradeshikendra | Shreeguru Thontada Siddalingeshwara |
Comments
comments