March 14, 2018
Kulavadhu Kannada Songs Lyrics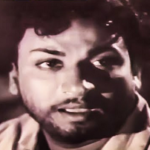 Kulavadhu Kannada Songs Lyrics: Kulavadhu is a 1963 Kannada movie, directed by T. V. Singh Takur. The film was produced by A C Narasimha Murthy & Friends under the banner Shilashree Productions. The movie was based on the Kannada Novel of the same name by noted writer Krishnamurthy Puranika. Kulavadhu features Dr. Rajkumar, Balakrishna, K. S. Ashwath, Narasimharaju, Leelavathi, B. Jayashree, Venkatasubbaiah, Ashwath Narayana, Aadishesh, Shenoy, Kuppuraj, Raman, Bhujanga Rao, Basappa and others.
Saregama was the music label of this movie. Songs were composed by G. K. Venkatesh using the poems of Kannada poets Da Ra Bendre, V. Seetharamayya and M. Govinda Pai as lyrics. Kanagal Prabhakar Shastry and GV. Iyer also wrote lyrics for the songs in this movie.
Kulavadhu has got Nine songs. Song like Yuga Yugaadi Kaledaro and Olavina Priyalathe stood the test of time and they are still the favorite songs of Kannada music lovers. Songs were sung by Singers P. B. Srinivas and S. Janaki.
Check out the lyrics here..
Yuga Yugaadi Kaledaru Lyrics
Movie: Kulavadhu [1963]
Music Label: Saregama
Music: G. K. Venkatesh
Singer: S. Janaki
Lyrics: DR. Bendre
Olavina Priyalathe Lyrics
Movie: Kulavadhu [1963]
Music Label: Saregama
Music: G. K. Venkatesh
Singer: P. B. Srinivas
Lyrics: Kanagal Prabhakar Shastry
Emma Maneyangaladi Lyrics
Movie: Kulavadhu [1963]
Music Label: Saregama
Music: G. K. Venkatesh
Singer: S. Janaki
Lyrics: V. Seetharamayya
Thaye Bara Mogava Lyrics
Movie: Kulavadhu [1963]
Music Label: Saregama
Music: G. K. Venkatesh
Singer: S. Janaki
Lyrics: M. Govinda Pai
Hennina Mele Lyrics
Movie: Kulavadhu [1963]
Music Label: Saregama
Music: G. K. Venkatesh
Singers: PB. Srinivas, Janaki
Lyrics: GV. Iyer
Yedavidare Naa Lyrics
Movie: Kulavadhu [1963]
Music Label: Saregama
Music: G. K. Venkatesh
Singer: S. Janaki, Rajeshwari
Lyrics: GV. Iyer
Hagalu Irulu Lyrics
Movie: Kulavadhu [1963]
Music Label: Saregama
Music: G. K. Venkatesh
Singer: P. B. Srinivas
Lyrics: GV. Iyer
Ninagidu Nyayave Lyrics
Movie: Kulavadhu [1963]
Music Label: Saregama
Music: G. K. Venkatesh
Singer: P. B. Srinivas
Lyrics: G. V. Iyer
Sigadhanna Lyrics
Movie: Kulavadhu [1963]
Music Label: Saregama
Music: G. K. Venkatesh
Singer: PB. Srinivas
Lyrics: G. V. Iyer
Comments
comments